---
What foods are great for women with PCOS? This question is often not as simple as you'd expect.
Food is the foundational piece if you are to conquer your PCOS. The right choices – and the wrong – will impact on your weight, your hormonal balance, whether you ovulate or not, how stressed you feel, how well you are and your future risk of life-threatening diseases. I can not under emphasis this…
Today, I wanted to let you know some foods that can really help, and give you a free gift.
Next time, I will divulge some of the foods that can stop your PCOS tracks DEAD in its tracks… So make sure you hit the RSS subscribe button so you don't miss out of this critical information.
The first place to start in choosing the right foods is to choose foods that are as close to in their natural forms as possible. Think fruit (not fruit juice), vegetables, fish, eggs, nuts.
Eating healthy protein (like fish, nuts, eggs, tempeh) with each meal, plus a.m. and p.m. snacks can really help halt cravings and hunger, help maintain balanced blood sugar levels, and stop you from feeling like you are 'on a diet'.
Let's look at some other foods that are great for PCOS – and other health challenges…
Spices are great for adding flavour, but they also have potent PCOS reversing properties. They are anti-inflammatory, alkalising and help to balance blood sugar levels (specifically cinnamon).
Flaxseeds provide important healthy fats. This is CRITICAL. Often fats are seen as fattening, but this can be the opposite of fact, depending on the type of fat. Flaxseed can help improve insulin sensitivity, reduce inflammation, aid brain and body function.
What can I say about these foods
Chock full of nutrients vital for not only overcoming PCOS and also for you to be well.
I often talk about different nutrients on this blog, in my book Conquer Your PCOS Naturally, in Conquer Your PCOS – The 12-week Intensive, and on my Facebook and Twitter pages. So, I wanted to give you a gift – something you can stick to your fridge door so whenever you have a question about which foods are high in what nutrients you can easily find out.
Here is your downloadable complimentary copy of Your Healthy Food List.
From PCOS to perfect health, with love,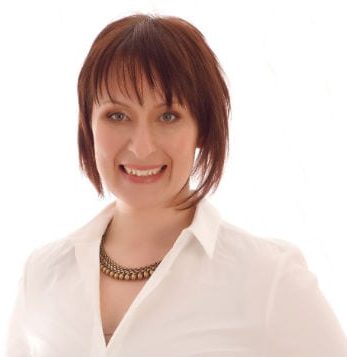 Dr. Rebecca Harwin
The PCOS Expert
Chiropractor & Bestselling Author of
Conquer Your PCOS Naturally
www.ConquerYourPCOSNaturally.com
P.S. For more success strategies and scientific secrets, head to our Facebook page and hit 'like'. There is so much more I have to share with you to balance your PCOS hormones!
---
Love to pin? Share the love…