Thanks for being with the lovely Laura Powers and I while we chatted about the importance of choosing the best foods for your health. We hope you enjoyed the show, and took away lots of great tips and easy-to-implement advice.
To make improving your health even easier, and to tantalise your taste buds and inspire your culinary creative genius, here's your special complimentary copy of my Clean Eating Recipe Book.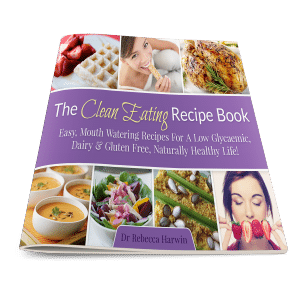 Enjoy, and feel free to connect with us at www.facebook.com/ConquerYourPCOS and share pictures of your inspired creations!

From PCOS to perfect health, with love,


Dr Rebecca Harwin
Chiropractor, Nutritionist, Author
www.ConquerYourPCOSNaturally.com