---
What is anovulation, why does it happen and what can you do to boost ovulation and fertility?
During a regular menstrual cycle, an egg is released from the ovary mid-cycle. This is called ovulation. When an egg is not released, this is known as anovulation.
Chronic (or long-term) anovulation is a significant cause of infertility. It can also exacerbate or cause hormonal imbalances and other health issues.
Let's take a look at what normally happens around the time of ovulation
Hormones involved: Progesterone and LH.
Once the follicle has matured and oestrogen levels are high enough, the body prepares for ovulation, or the release of the egg from the ovary. High oestrogen levels cause the pituitary gland to release a surge of luteinising hormone (LH). The sudden increase or surge in the levels of the LH hormone can be used as a predictor of ovulation. The levels of this hormone can be measured at home by using specialised ovulation predictor kits.
LH weakens the membrane of the ovarian follicle, enabling the mature egg to leave the ovary. The egg is released from the ovary, leaving behind an empty shell that forms the corpus luteum, a structure that produces the hormone progesterone. Ovulation can occur anytime between day 10 and day 17 of your cycle. This is considered to be the most fertile phase of your cycle.
Under the dominance of progesterone, the endometrium starts to thicken, blood vessels develop further and glands start storing nutrients required for nourishing the fertilised ovum.
What can cause anovulation?
For the first year or two after the menstrual cycle begins, it is not unusual for ovulation to be irregular.
But what health challenges can cause anovulation?
Hypothyroidism
When the thyroid gland is sluggish, there may be a reduction in Follicle Stimulating Hormone (FSH). FSH is an important hormone involved in maturing an egg for release.
Altered Pituitary Gland Function
The pituitary gland is a master gland, and if it produces too little Luteinising Hormone (LH) or FSH, this can reduce or stop ovulation.
Overweight
Overweight or obese women are more likely to experience challenges with ovulation. Excessive fat can alter the levels of hormones such as insulin and oestrogen. Losing excessive weight has been shown consistently to boost ovulation and fertility.
Underweight
Paradoxically, being underweight – particularly with a Body Mass Index (BMI) below 17 – has been shown to reduce ovulation.
Polycystic Ovary Syndrome (PCOS)
PCOS can completely disrupt your normal menstrual cycle. Although irregularity of menstruation (oligomenorrhea) is the most commonly seen menstrual feature of PCOS, women may suffer from a spectrum of menstrual disturbances.
These abnormalities can range from very heavy periods to the complete absence of menstruation.
Some women suffer from too frequent (more than one period per month), scanty and incomplete periods, regular but heavy periods with profuse bleeding, or irregular periods (oligomenorrhea) with eight or fewer periods per year.
And if that wasn't confusing enough, some women may even experience normal and regular menstrual bleeding but without ovulation.
In fact, anovulatory bleeding (bleeding without mid-monthly ovulation) has been reported in up to 20% of women who report normal menstrual cycles.
Winning back ovulation, and infertility
Absence or irregularity of ovulation is a major roadblock to PCOS pregnancy. So, re-establishing regular ovulation is your first goal in the journey from infertility towards motherhood.
Research strongly suggests natural and lifestyle changes are effective in improving fertility. However, some couples choose to skip this route and fast forward to the option of using infertility treatment. Although obscenely expensive, many couples consider this option to be their best shot at getting pregnant. While ovulation inducing medications, IVF treatments etc. may help you to conceive, they won't reduce your chances of miscarriage.
Ensuring a healthy body will.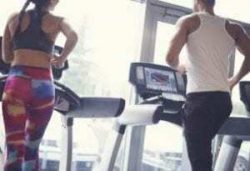 From PCOS to perfect health, with love,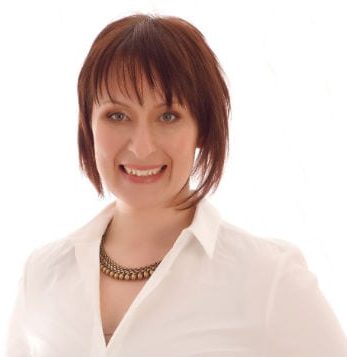 Dr. Rebecca Harwin
The PCOS Expert
Chiropractor & Bestselling Author of
Conquer Your PCOS Naturally
www.ConquerYourPCOSNaturally.com
P.S. For more success strategies and scientific secrets, head to our Facebook page and hit 'like'. There is so much more I have to share with you to balance your PCOS hormones!
---
Love to pin? Share the love…