---
5 Hormones That Crush PCOS Fertility, Plus The Insights To Correct Diagnoses, And Natural Potent Remedies To Reverse Their Devastation – Your Webinar & Notes Below…
It's not always great being a woman…
A bundle of beautiful thoughts, wrapped up in a havoc of hormones, a drop of dreams and hopes, and an internal, maternal fire…
Followed by a soul crushing realisation that this fertility journey is not a given, and that infertility can strike you too.
A diagnosis of PCOS can be devastating, and often women either find out when unsuccessful in their conception attempts or are told on earlier diagnosis that having children will be difficult or impossible. If you're had this experience, you are most certainly not alone. And if you've had difficulty finding answers, you are not alone there either.
90 – 95% of women attending fertility clinics because of anovulatory infertility – infertility due to the lack of egg production – are estimated to have PCOS. There is a 30 – 50%  chance of first trimester miscarriage. You're at increased risk of gestational Diabetes.
It's heart wrenching… but the good news is, it's often – even usually – untrue. Or doesn't need to be your experience.
In this PCOS fertility webinar, you'll discover:
5 hormones often involved in PCOS infertility that are regularly overlooked
The signs and symptoms to watch out for that may indicate the types of hormonal challenges you're facing
How to correctly have important hormones assessed
Easy-t0-implement tips to restore hormonal balance
Strategies that have helped many women go from infertility to motherhood, even after years of disappointment
My 'secret sauce' for helping to conquer your PCOS
And much more…
This webinar is based on a talk I gave to a group of lovely lactation consultants, nurses, Naturopaths, and Chiropractors. The notes for this talk are below for your reference:

PCOS fertility presentation – powerpoint
I hope this webinar helps you to discover the challenges in your journey and put in place the powerful, simple strategies that may bring you to the miracle baby you deserve.
Feel free to share this page, and remember to share your future success stories with me 🙂
From PCOS to perfect health, with love,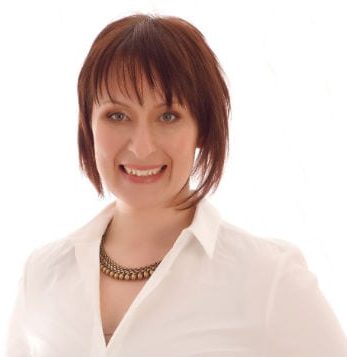 Dr. Rebecca Harwin
The PCOS Expert
Chiropractor & Bestselling Author of
Conquer Your PCOS Naturally
www.ConquerYourPCOSNaturally.com
P.S. Head over to www.facebook.com/ConquerYourPCOS to follow us for regular tips, advice and success strategies on all things PCOS
P.P.S. If you'd rather watch this webinar on the bigger screen at YouTube, click here.
---
Love to pin? Share the love…