---
Do YOU Have Polycystic Ovary Syndrome?
Phew! You're through the first part. Did you see yourself in some of the questions? If you did, you're not alone. It's estimated that more than 17% of women of reproductive age – and growing – suffer from Polycystic Ovary Syndrome (PCOS).
(Or download your report here – Do YOU Have Polycystic Ovary Syndrome)
So let's get started, and take a look at the signs and symptoms, which can be a give away that you may be suffering from PCOS too.
1) Do you have less than 8 periods a year?
2) Do you know you have high levels of testosterone?
3) Do you have polycystic ovaries on ultrasound?
If you suffer from 2 or 3 of the first three signs and symptoms, without any other reason for your signs and symptoms, you fit the diagnosis for PCOS.PC
Many health professionals are confused over what constitutes a PCOS diagnosis, but it is this simple.
I believe the diagnosis needs to be updated to include further criteria, such as insulin resistance – as you'll see from the further answers.
I want to mention here that Polycystic Ovaries and Polycystic Ovary Syndrome are not the same. To read more about this, visit my article, Do you know the difference between Poly Cystic Ovaries and Poly Cystic Ovary Syndrome? here.
4) Do you suffer from acne?
Adult acne in females is a big indicators of this possible, underlying hormonal syndrome. In fact, 37.3% – 60% of women with acne have PCOS. See C) below for more information.
5) Do you suffer from excessive facial and body hair growth?

This is another biggie. It's estimated than 60 – 80% of women with excessive facial and body hair have PCOS. If you have dark hair sprouting from places usually considered the male domain, have a five o'clock shadow or who rather be dead than caught in your bathing suit lest you reveal your hairy side to the world, you may have PCOS. See D) below for more information.
6) Are you overweight or obese?
7) Do you struggle to lose weight?
Estimates reveal that 28.3% of overweight women have PCOS. Women with PCOS also find it difficult to lose weight. If you are overweight and have other signs and symptoms within this report, please see your health professional for appropriate testing. See B) below for more information.
8) Do you suffer from infertility?
9) Do you not ovulate?
10) Have you suffered from miscarriage or recurrent miscarriage?
Many women come looking for help to become pregnant, or to overcome the miscarriage and recurrent miscarriage more common in Polycystic Ovary Syndrome.
PCOS is a leading cause of infertility, especially in women with anovulatory infertility.
There is also a higher risk of miscarriage. It's estimated that 30 – 50% of pregnancies will result in a first trimester miscarriage in women with this syndrome. See E) below for more information.
11) Do you suffer from scalp hair loss?
It's natural to shed 50 – 100 hairs per day. Sounds like a lot, doesn't it?! But women with PCOS can lose even more than this. If your partner or housemates complain that you leave the bathroom furrier than before you entered, this may be a sign things aren't all hormonally well.
Head hair can fall our because of health issues like hypothyroidism and high testosterone levels. While these aren't the only cause, they are more common in women with PCOS.
12) Do you have dark skin discolourations?
13) Do you have skin tags?
14) Do you struggle with fatigue, and especially mid-morning and mid-afternoon energy slumps?
15) Do you experience cravings?
11 – 14 are common signs of insulin resistance. It's estimated than up to 95% of women with PCOS have insulin resistance, regardless of body size. If you have one or more of these issues, it is good practice to have your insulin function correctly tested. Please note; this is usually tested for incorrectly. Please see this video for the ideal testing protocol.
16) Do you have mood swings?
17) Do you suffer from anxiety, depression or both?
Given everything that goes on in the body and mind of a woman experiencing Polycystic Ovary Syndrome, it's not altogether surprising to discover women with this common syndrome are more likely to suffer from mood swings, anxiety and depression. If you suffer from one or more of these challenges, plus 1), 2) and/or 3), I recommend you seek professional help.
To share a few more tips, here are 5 tell tale signs that you likely have PCOS –
A) Sketchy or Absent Period?
If your period is irregular, or even completely AWOL, there's a good chance you have PCOS.
"If a woman has fewer than eight menstrual periods a year on a chronic basis, she probably has a 50 to 80 percent chance of having Polycystic Ovary Syndrome based on that single observation," said John Nestler, the chair of the department of internal medicine at Virginia Commonwealth University. "But if she has infrequent menstruation and she has elevated levels of androgens such as testosterone in the blood, than she has a greater than 90 percent chance of having the condition."
B) Extra Curvaceous and Cuddly?
If you are carrying more fat on your frame than ideal, you are at greater risk of PCOS. In fact, research indicates that more than 1 in 4 women who are overweight or obese – that's 28.3% – have Polycystic Ovary Syndrome.
Some pointers include a hip:waist ratio greater than 0.85, a BMI more than 25 and an altered height:waist ratio.
C) Struggling With Spots?
Yes, acne is another common issue for women with this common syndrome. Stats vary, but it's estimated that between 37.3% and 60% of women with acne have PCOS.
D) Feeling Furry?
Excessive facial and body hair growth – called hirsuitism – is another important sign. I've read estimates ranging from 60 – 80% of all women with hirsuitism have PCOS. If you have excessive hair growth, it's time to get checked.
E) Desperately Trying To Have Babies, Without Luck
PCOS is the leading cause of anovulatory infertility; that is an inability to conceive because of lack of production of an egg. Infertility clinics are full to the rafters with women desperate to become mothers, and many struggle with Polycystic Ovary Syndrome.
If you think you may have PCOS, it's important to write down your concerns and visit your health professional armed with both your questions and your concerns.
From PCOS to perfect health, with love,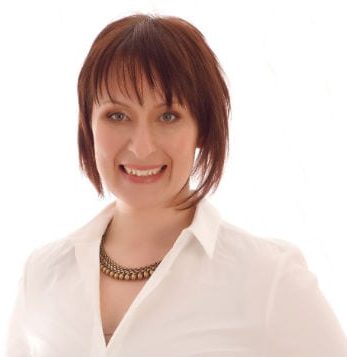 Dr. Rebecca Harwin
The PCOS Expert
Chiropractor & Bestselling Author of
Conquer Your PCOS Naturally
www.ConquerYourPCOSNaturally.com
P.S. Want a PDF copy of this article? Click on the cover to download this now!
---
Love to pin? Share the love…