Grab Your Free PCOS Recipe Book!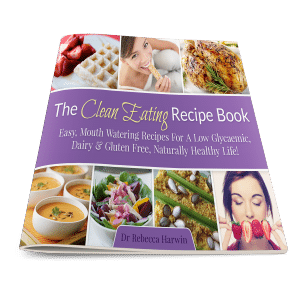 Grab Your Free PCOS Recipe Book!
Food is key to conquering your PCOS… but you don't want to suffer and feel deprived. Melt in your mouth, scrumptious and nutrient packed recipes that make your friends and family ooze with jealousy are the kind I'm talking about!
Your tastebuds deserve to be tantalised, and your tummy comfortably contented (no starvation here!) at the same time as you conquer your PCOS. It is a completely possible and scrumptious combination.
That's why I created The Clean Eating Recipe Book: 
Because I really want you to stop suffering, I'm offering my PCOS friendly recipe book to you for free. Yup, completely nothing, nada, zero. You've just gotta grab it now.
Dr. Rebecca Harwin
The PCOS Expert
Nutritionist, Author, Chiropractor
www.ConquerYourPCOSNaturally.com