---
I love sharing PCOS success stories, and Gracie's is a great example of what can be achieved with some simple, but not always easy, approaches. Enjoy!
"Sorry for my long post though I have some personal news for you all.
This morning I knew it was time to get my test results for my ultrasound, blood sugar and hormones levels. Sitting in the waiting room I was contemplating what my results would be like a year later.
This year since coming off the pill mid-December, I went sugar free until February where after that I have the occasional sugary treat, I count myself as a social eater. I have continued not to have breads and the only bread kind of substance I have is puff pastry which is rare. When I was sugar free I had lost 5kg! Now I have gained an inch around my waist due to the winter and darkness the morning and my anxiety, though summer when I was at my fittest and thinnest, every morning I would wake up and go for a walk or for a jog.
Since coming off the pill I have had vitex which has been amazing! Vitex has helped me get my periods naturally and unlike the pill no weight gain and no mood swings (which my little sister is thankful for).
When I got my test done I wasn't eating 10/10 though I still pretty well, and before I got my blood sugar test I went to the bakery to have some sugar treats to spike my blood sugar level to see if I had a problem with my digestion of sugar. Getting my ultrasound done I was so worried if there were more cysts, a huge cyst or worst, a cancerous cyst.
I'm there in the waiting room thinking of all the milestones and goals I have reached this year and the worries of the results yet to come! Today I got my period, no pain and not heavy without the need of vitex and the last time that happened was in summer when I was at 59kg and was at my smallest so my body must be happy with my body weight at the moment! Yippy!
The doctor walked in a called my name, and as I sat down in the office I was ready, kind of excited, to hear the news. He opened up my file on the computer and printed off the test results and ran through them with us, and hearing what he had to say made mine and my mum's eyes gleam with happiness. My hormones were balanced and only my oestrogen was high, my blood sugar was normal even though I had heaps of sugar beforehand, enough to make me cry! Though the best news was to hear that I had no cyst on my ovaries! None! Zit! It's amazing!
This gives me even more motivation to move, nourish and love my body. This shows anyone can get where they want to be and my selflove has grown throughout this year."

There is so much hope for those with PCOS. If you have a PCOS success story you would like to share, please let us know.
From PCOS to perfect health, with love,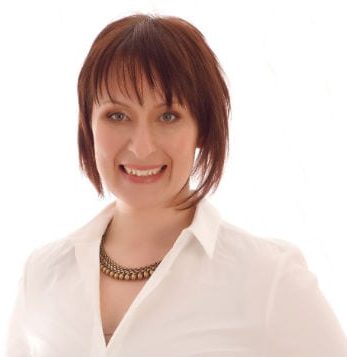 Dr. Rebecca Harwin
The PCOS Expert
Chiropractor & Bestselling Author of
Conquer Your PCOS Naturally
www.ConquerYourPCOSNaturally.com
P.S. Head to Facebook.com/ConquerYourPCOS and hit like for daily strategies and tips so you too can becoe a PCOS success story!
---
Love to pin? Share the love…