---
Going gluten free… Possible? I'd say more a necessity. When you have PCOS gluten free needs to be top of the list for lifestyle changes. However, I know some women – particularly those with families – find this prospect a little daunting. We are blessed in this post as Claire Morrissy – mother of four and gluten free family – shares her journey and tips on how to go gluten free. Enjoy!
GOING GLUTEN-FREE
Our family transitioned to a gluten-free diet after my son was diagnosed with fructose malabsorption. I decided it was easier to change the whole house over and I was lucky that there were lots of gluten-free alternatives available. What I didn't understand at the time was that switching from gluten products to gluten-free products was not the best choice. Processed gluten-free food is still processed food. A lot of gluten-free products contain soy as an ingredient (as it is a cheap filler) but soy should be avoided due to its hormone disrupting properties.
So after using gluten-free packet food for a while I had a light-bulb moment about processed foods and decided to slowly switch over to real food and stop buying so many fake foods. The interesting thing that we found by going gluten-free was that not only were my son's symptoms dramatically improved but that the rest of the family had health gains too. I felt less tired, moody, achy and brain-fogged. My husband's psoriasis cleared up and the kids' behaviour improved. Everyone's digestion was better. Also, we are sick less often with colds, flu and gastro. These benefits are also due in part to eating less sugar, vegetable oils and processed food.
Here are five transitions we made to eating less wheat and moving to a gluten-free diet
1) Eat less pasta: At first we switched to gluten-free pasta and there are lots of brands available but they are made using refined flours and some contain soy. We started serving bolognaise in other ways like on top of rice, on mash or on a baked potato/sweet potato, with zucchini noodles called "zoodles" (made with a spirooli or peeler and knife) or spaghetti squash noodles (a vegetable that turns into noodles when cooked). We also tried sweet potato noodles, konjac noodles and rice noodles. Shepherd's pie and cottage pie are great alternatives to pasta bakes, we use sweet potato mash for a change from white potato sometimes and always add lots of butter.
2) Eat less bread: We tried many brands of gluten-free bread but they can't compare to regular bread in taste or texture (and most contain soy) so it was easier to stop eating it altogether. We used Mountain Bread for a little while till we got used to having fewer bread days and while we gathered ideas of alternative lunches to sandwiches. We base most of our meals around meat, eggs, seafood, vegetables and healthy fats (butter, ghee, coconut oil, olive oil). For lunchboxes we have rice paper rolls, nori/seaweed wraps (filled with tuna, grated carrot, cucumber, tahini and avocado), chicken drumsticks, meatballs with veggies sticks, boiled eggs, zucchini slice made with tapioca flour or frittata made with no flour. In a thermos we have leftover dinners such as soup, casserole, or curry. We no longer miss sandwiches for lunch.
3) Eat less cereal: Box cereal is a highly processed food. We slowly weaned ourselves off cereal and this was one of the hardest transitions we made. At first I cooked more porridge and had less cereal days. I bought less cereal from the supermarket and we used up what we had. I made pancakes with coconut flour. I cooked eggs more often. There were less and less cereal days until there were none. I switched from oat porridge to buckwheat porridge and added in breakfasts of meat and vegetables or eggs and vegetables. At first these breakfasts looked like regular breakfasts, omelettes, bacon and eggs, boiled eggs with chicken drumsticks, frittata, sweet potato hash. Then slowly we started having soup for breakfast, leftover casseroles or rice congee – rice cooked in chicken stock with veggies. Now our breakfasts often looks more like dinner.
4) Eat less processed food: Many sauces, packets and seasonings contain gluten as well as harmful additives and soy. Cooking from scratch avoids any risk of eating these ingredients. When I do buy food in a packet I check the ingredients and only buy products which have less than 5 ingredients that I can recognise. I still buy things like buckwheat cruskits and brown rice crackers (from the health food aisle) to have in the pantry as a back-up. I make a big pot of chicken stock once a week to use in all our cooking. I use simple herbs and spices (no pre-mixed seasonings), like sea salt, pepper, cinnamon, cumin, coriander and fresh garlic, ginger, turmeric.   I also add anchovies, apple cider vinegar, molasses and lemon rind to meals for extra flavour. To wean off commercial biscuits, I first reduced the amount of sweet biscuits I was buying and swapped to simple crackers (rice crackers are good – Sakata plain or Eatrite brand) and popcorn. I found recipes online for grain free, refined sugar free cookies on blogs like The Healthy Chef or Elana's Pantry.   I baked often to keep everyone happy. I used mainly coconut flour and almond meal.   I stopped buying sweet biscuits completely. The better we ate, the less we needed to snack and the less sweet treats we needed. I now don't bake as much, mainly for parties and once in a while for fun. For snacks now we mainly have fruit, nuts or veggies sticks with homemade dip (mashed avocado).
5) Check non-food items for trace gluten. Once I had the hang of food, I checked medications, vitamins, supplements and cosmetics like lipstick for gluten (and other nasties), it will be on the label. Even shampoo can contain gluten and enter your body. I changed over to more natural products, including toothpaste (check out Shop Naturally or Nourished Life online). Playdough can be made gluten-free too.
We found that making small, slow changes to our diet made it manageable and less of a shock for the kids to give up their BBQ shapes and Tiny Teddies. We focused first on the things we were eating most to switch over and then looked into all the trace gluten once we were settled into our new way of eating and living.
You should check with your health practitioner (biomedical doctor or naturopath) before removing gluten in case you want to rule out coeliac disease. It is common for people with one auto-immune disease to have another. So thyroid issues and coeliac or non-coeliac gluten sensitivity can go hand in hand.
Claire Morrissy is a mother of four who has transitioned her family off processed food one small step at a time due to her son's food intolerances. In the process the whole family has reaped the health benefits. Claire has a facebook page called Real Food Real Change and a blog in development at www.realfoodrealchange.com.au
The information in this article is intended as general information only and is not to be a substitute for medical advice, diagnosis or treatment by a qualified health practitioner or medical doctor.
From PCOS to perfect health, with love,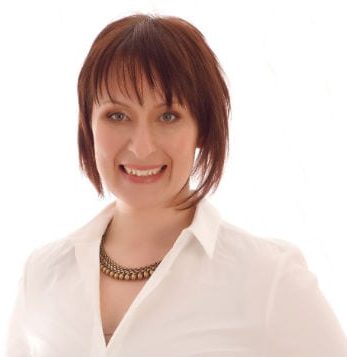 Dr. Rebecca Harwin
The PCOS Expert
Chiropractor & Bestselling Author of
Conquer Your PCOS Naturally
www.ConquerYourPCOSNaturally.com
---
Love to pin? Share the love…