---
PCOS related heart disease… I can hear you sighing, not another thing to deal with.
PCOS does increase your risk of many illness, cardiovascular disease being a big one. But through positive lifestyle changes and regular movement, you can reduce – even completely eliminate – this risk. And the great part is, this will have amazing flow on affects for all other areas of your health and your life. In fact, regular movement is one of the keys to conquer your PCOS.
One challenge not uncommon in women with Polycystic Ovary Syndrome is that they suffer from fatigue, and increased levels of inflammation can cause increased pain on exercise. The secrets to getting on with getting moving if this is an issue? Start gently. Start at a levels you are comfortable with. Choose an exercise that suits.
I'm a big fan of Yoga for PCOS.
A recent article in the Standard Examiner reiterates something that yoga enthusiasts have long believed: that yoga can be used to relieve pain and increase range of motion, in addition to having other benefits. And these other benefits are massive for your heart… Meaning Yoga may be an ideal exercise for women with PCOS due to both the pain relief and the exercise.
Let's take a quick sneak peak at some research:
"The studies comparing the effects of yoga and exercise seem to indicate that, in both healthy and diseased populations, yoga may be as effective as or better than exercise at improving a variety of health-related outcome measures."
"Compared to non-exercise controls, yoga showed significant improvement for body mass index, systolic blood pressure, low-density lipoprotein cholesterol, and high-density lipoprotein cholesterol. Significant changes were seen in body weight, diastolic blood pressure, total cholesterol, triglycerides, and heart rate."
"the effectiveness of yoga as a treatment of hypertension is encouraging"
And for those who already have heart issues, Yoga is a great choice too:
"Yoga therapy offered additional benefits to the standard medical care of predominantly (African American heart failure) patients by improving cardiovascular endurance, QoL, inflammatory markers, and flexibility."
So if you are making plans for the 2015 year, to better your health and reduce your risk of deadly diseases like heart disease, Yoga is a wonderful option. All you need is a few pieces of high quality equipment – a mat, a Yoga towel, some suitable clothing, and some space.
I recommend a Yoga towel to keep you safe. We women with PCOS often sweat more, and this can mean reduced grip and extra slip. A quality microfiber towel with silicone nubs will suck up the sweat, and secure your grip. So we've organised for your Yoga practice to benefit not just you, but others with PCOS. When you grab your Ultimate Hot Yoga Towel now, a percentage of your purchase will go toward funding PCOS research and awareness. Cool hay?
Enjoy your Yoga, boost your health, reduce your risk of PCOS related health disease… look out 2015, here you come!
From PCOS to perfect health, with love,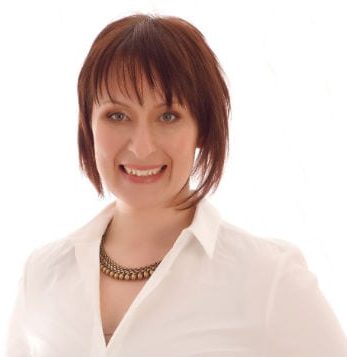 Dr. Rebecca Harwin
The PCOS Expert
Chiropractor & Bestselling Author of
Conquer Your PCOS Naturally
www.ConquerYourPCOSNaturally.com
---
Love to pin? Share the love…