---
Often women who came to see me in clinic tell me it took them years, and many health professionals, to finally receive a diagnosis of PCOS.
Years of struggling.
Years of heartache.
Years of knowing something was wrong but often being led to believe that their signs and symptoms were 'all in their head'. After all, much of the PCOS the blood work can be 'within normal limits' (more of this a little later).
So, I thought in today's blog post, we'd talk about the trouble diagnosing PCOS and some other important stuff.
The diagnosis of PCOS is simple, in theory. It requires the presence of 2 or 3 of the following 3 issues:
1) High testosterone levels
2) Polycystic Ovaries on ultrasound
3) Irregular or absent periods
If it's obvious that you suffer from 2 or 3 of these issues, then you'll be diagnosed… assuming your health professional twigged to performing the necessary tests.
But these tests are often not performed, this is issue number one.
Secondly, the tests are often misinterpreted.
These issues combined mean the PCOS sufferer can continue to live in the dark and wonder what on Earth is going on.
Let's talk more about testosterone
Testing testosterone levels are important. However, the testosterone test alone doesn't tell you how much of this hormone is active – is affecting – your body. To do this, you also need to have your Sex Hormone Binding Globule (SHBG) assessed.
SHBG basically acts like a big hug. It wraps its theoretical limbs tightly around testosterone, holding testosterone's arms firmly by its side, so it can't go grabbing – and affecting – cells.
The Free Androgen Index (FAI) is a measure of testosterone compared to SHBG, and FAI lets us know how much testosterone is free to affect your body.
Can you have 'normal' testosterone levels, and yet experience the signs and symptoms of too much testosterone like acne, excessive hair growth, irregular cycles? Absolutely. That's why SHBG and FAI need to be considered too.
But I Don't Have Cysts On My Ovaries
As odd as it sounds, with the current diagnostic criteria, you don't actually need to have cysts on your ovaries to have PCOS. Sounds strange, especially given the syndrome name. And to make things even weirder, they are not actually cysts in the first place, but immature follicles.
What Other Tests And Results Are Important
I do think the diagnosis needs a re-think. It's a bare minimum at the moment, and certainly not holistic. There are several 'no brainers' in my humble opinion.
Thyroid Testing
Hypothyroidism is more common in women with PCOS. Given that low thyroid function can reduce follicle stimulating hormone (FSH), which means that eggs may not mature and leave the ovary (sounds a lot like a polycystic ovary, doesn't it?), this is a biggie. To learn more about thyroid function and testing in PCOS, read Do You Have A Thyroid Problem Aggravating Your PCOS?
Luteinising Hormone (LH) And Follicle Stimulating Hormone (FSH)
I talked about this in a recent article, but it should be mentioned again.
A woman with PCOS can have a 'normal' number for both her LH and her FSH, but it's really important to look at each number in relation to each other. Although it does change through the cycle, as a general rule, the LH:FSH ratio should be approximately 1:1. Often in women with PCOS, it is 2:1 or 3:1. This is a sign of Polycystic Ovary Syndrome. You can learn more in my article, PCOS And Normal Hormones? Why? Discover What's Really Going On.
Insulin Testing
There is now a significant bulk of research showing strong links between insulin resistance and PCOS, regardless of body size. I feel not only should insulin levels be tested in every woman with PCOS, I feel it should be a part of the diagnosis.
And I don't mean blood sugar levels, but actual insulin levels.
One of my lovely patients saw me for the second time. We needed to discuss her insulin levels. If only a glucose tolerance test had been performed – which is common if this test is performed at all – her high insulin would have been missed. Her glucose levels were well 'within normal limits', her insulin, however, was not…
At one hour, her levels were more than twice what they should have been.
Why this is not yet a standard test, I don't understand.
To find out more about how insulin should be correctly assessed, check out this video now:
What Other Tell Tale Signs That Are All But Give Aways Of PCOS
There are also telltale signs of PCOS.
In clinic, I think we should look and listen to the person sitting in front of us and not just merely gaze at a set of test or scan results. When we look and listen, we discover powerful answers. Oftentimes my husband who is not medically trained says to me, 'Bec, I think she might have PCOS'. And I usually agree. He can tell just by looking.
Excessive hair growth
I've read it is estimated that 60 – 80% of women with excessive facial and body hair have PCOS
If you have this problem, have a talk with your trusted health professional.
Acne
It has also been suggested that 60 – 80% of women with moderate to severe acne have PCOS.
There are also many women walking around suffering in silence. They don't know they have PCOS, and they can't easily get answers. Receiving a diagnosis of PCOS is not easy for some and your gentle suggestion and guidance may be just what they need. This site is here as a non-confronting resource. Please feel free to share it.
From PCOS to perfect health, with love,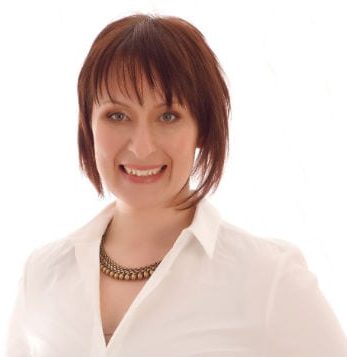 Dr. Rebecca Harwin
The PCOS Expert
Chiropractor & Bestselling Author of
Conquer Your PCOS Naturally
www.ConquerYourPCOSNaturally.com
---
Love to pin? Share the love…