---
Improve Your PCOS Mood in 2 Minutes or Less… Really??
PCOS can be exhausting and stressful, and life can be so busy. Add in PCOS mood swings and hormonal fluctuations and sometimes you can feel like a bear with a very sore head! So what can you do?
When you want to change your foul mood fast, and you don't have time to fit in a workout or a long, leisurely walk, and you know today will not include 9 servings of nutrient rich fruits and vegetables, what can you do to lift this PCOS mood… and NOW?
When you're short on time and even shorter on temper, you have 3 great options:
1) Prime your body to maximize your mood
2) Distract yourself, or
3) Tackle your issues head on
While you can't change what has already happened, you can improve your ability to clear your thinking and maximize your mood. Strategies for this option rely on endorphins, or the "feel good" chemicals, that are released into your brain when you perform any kind of movement.
In just two minutes you can:
• Kick your shoes off and run up and down on the spot for 30 seconds. Punch the air, scream at the top of your lungs. Oooh… this is perfect for stress relief!
• Tense and then relax your muscles, especially those of your neck, shoulders and bottom muscles
• Get some exercise, even if it's just stretching at your computer or walking around your office
The second option involves distraction. While this will not fix the underlying problems, it may temporarily help to boost your PCOS mood. To take advantage of distraction, you can:
• Turn on some upbeat music that you enjoy. Why not let your inner Diva strut her stuff and dance your heart out!
• Laugh. A hearty, bottom of the belly giggle that jiggles the body and stimulates the soul
• Smile. The act of simply smiling can be enough to put some joy into your day
• Write a gratitude list. This is a great daily habit to cultivate
• Breath in, down deeply into your lungs. Then slowly, breath out. Repeat this three or more times, emptying your mind of thoughts and letting them flow away with your poor mood
If nothing else will do but facing your bad mood head on, you can:
Find out what is driving your feelings and determine the first three steps you need to take to conquer it
Call a friend or family member for advice, help or just a comforting, listening ear
Seek out the help of a counsellor or psychologist
With the longer term, positive changes we recommend here, PCOS mood swings and bad moods can be a thing of the past. And when they are… it feels great! Until then, use these tips to help quickly boost your mood and get through the tough times more easily.
From PCOS to perfect health, with love,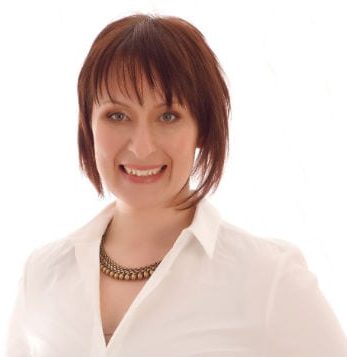 Dr. Rebecca Harwin
The PCOS Expert
Chiropractor & Bestselling Author of
Conquer Your PCOS Naturally
www.ConquerYourPCOSNaturally.com
P.S. To discover the reasons for PCOS mood swings and what your hormones are really doing, plus much more, head to www.ConquerYourPCOSBlueprint.com to grab your FREE copy of the "life changing" 21 Day Conquer Your PCOS Blueprint now.
---
Love to pin? Share the love…