---
Want To Burn Calories With PCOS?
Today, we have some food for household thought. Many women with PCOS tell me they want to lose weight, to boost their fertility, to improve their health, but they find it difficult to find time for exercise, or that they can't afford the gym. So, today, Max from Poles Direct shares some easy ways to increase your movement to burn calories with PCOS.
Work, study, leisure and exercise. How does anyone find the time? There are simply not enough hours in the day… or are there?
Well I am pleased to say there is now a quick fix and something so unconventional that one can only imagine how so many calories can be burnt.
The fix?
Housework! That's right, there is no need to fork out for a gym membership again, housework is both a fine form of calorie busting and keeping your house in top tip shape. The average homeowner now spends over two hours every single day cleaning there house. This is over a whopping 60 hours a month! Research now suggests that you have the ability to burn just as many calories by doing the most simple everyday cleaning and D.I.Y jobs then you would sweating at the gym; not to forget that it's much cheaper and efficient too. Still suspicious? Take a look at the facts below in this useful infographic.
 Image source: Poles Direct
The facts are apparent that cleaning your home can be just as good at burning calories than trekking all the way to the gym. Specific domestic workouts can, just as if you were working out, help different areas of the body. For example cleaning windows, dusting and mopping floors will help to shape and strengthen your arms, whereas hoovering and walking up and down the stairs will tone your legs. According to one survey many of us actually feel empowered by the thought of cleaning as it gives us control; in fact as many as 40% of us are addicted to it! But don't just focus on cleaning inside, the garden is great for getting into shape- 30 minutes of digging alone will burn 315 calories! And there you have it, there is now never a good reason for not wanting to burn those calories. To compare housework exercises to a normal workout please feel free to check out the other half of this useful infographic And just remember, looking after your house is the perfect way to look after yourself.
So, get your garden mits ready and your kitchen gloves prepared. It's possible to burn calories with PCOS easily, at home and with the reward of a clean, lovely home!
From PCOS to perfect health, with love,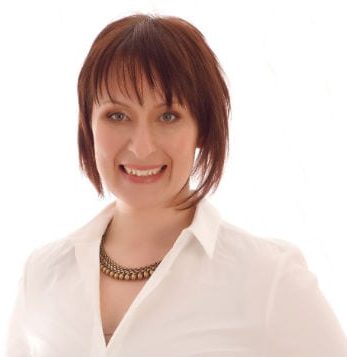 Dr. Rebecca Harwin
The PCOS Expert
Chiropractor & Bestselling Author of
Conquer Your PCOS Naturally
www.ConquerYourPCOSNaturally.com
P.S. Why not find out my 6 Golden Rules Of Exercise For PCOS now!
---
Love to pin? Share the love…