---
I can't tell you how excited I was the very first time I ovulated! I was 32. I was at the Melbourne Airport, on a quick trip home to see my family and I'd been having a few little pains down in my pelvis, just off to the side. When I popped down my knickers in the ladies toilets, I noticed this sticky, egg white like stuff… THAT'S WHAT THEY WERE TALKING ABOUT! I knew instantly, after all the theory I finally had my own practical experience. And I loved it!
But what had happened in the many years before that, including the 15 years where I didn't have a single period? And why am I not alone in this absent ovulation experience? We'll get to that in a second.
Before we do though, did you know that PCOS and ovulation are often strangers?
PCOS is the leading cause of anovulatory infertility? It's the top reason why women visit fertility clinics for infertility due to the lack of an egg being released. And it's super common.
While there is so much you can do to turn this around – check this blog for great tips, advice, research and resources – it helps to know what happens in a healthy cycle and what causes that wonderful little egg to pop out of the ovary and safely take it's life-giving journey to the fallopian tube and uterus.
While you watch this video, keep in mind that women with PCOS often have low Follicle Stimulating Hormone (FSH) and progesterone, and high levels of Luteinising Hormone (LH). You may have read this on your medical reports, or been told this by your health professional. These strange sounding words will make more sense as you see what these hormones actually do.
I must admit, it's a bit dry… but it will help you understand what happens during healthy ovulation so let's go…
[arve url="https://youtu.be/WGJsrGmWeKE" /]
Now that you know more about ovulation, I hope you have a better understanding of what might be happening in your body to stop your eggs being released. This is the first start in an empowering journey!
You will find other helpful posts on this topic, and what you can do to kickstart your own ovulation, here:
What Are The Signs And Symptoms Of Ovulation In PCOS
Are You Ovulating?
Discover Common, And Uncommon, PCOS Signs And Symptoms
Enjoy!
From PCOS to perfect health, with love,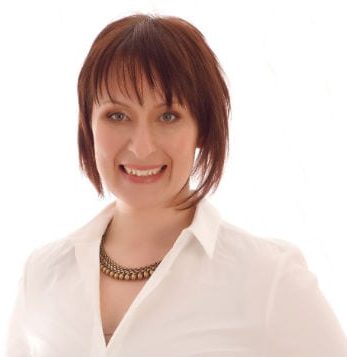 Dr. Rebecca Harwin
The PCOS Expert
Chiropractor & Bestselling Author of
Conquer Your PCOS Naturally
www.ConquerYourPCOSNaturally.com
P.S. I know when you don't ovulate, it can feel like you may never. I remember these feelings vividly. But, I have helped many, many women to naturally restore their ovulation, to go from infertility to motherhood – from PCOS to pregnancy – and to improve their health and reduce, even eliminate, their PCOS signs and symptoms. So be hopeful and take action x
---
Love to pin? Share the love…