---
My beautiful 13 year old stepson, Linc, is an avid basketball player. He is impressively dedicated and ever so passionate. He plays and/or practises 7 days a week, and also happens to be very good. Last season, he played in a team lacking in the same skills and passion, and where he was also unhappy.
He made the choice not to try out again for his old team, but to take the educated risk to only try out for a team that is equally as passionate, has the best coaches and players, and can help him get to where he wants to go.
We talked about the importance of chasing your dreams, of not letting fear lessen what you achieve in life, about the importance of self belief and backing yourself, and about the courage to take steps toward your goals. This is also important in conquering your PCOS.
Think about where you are in life right now. Is it where you want to be? Are you overweight? Tired? Struggling with PCOS signs and symptoms? Do you consciously wish to have better health? Do you really want PCOS success?
Now ask yourself, are you taking actions to accomplish your wants? Are you 'training' or taking steps daily? Are you really chasing your dreams, or just dreaming them? It takes courage to change and actively reach toward where you want to go. And as my Mum wisely says, 'Anything worth doing takes time and effort'.
In order to succeed, you need to arm yourself with the right knowledge, the right support, the right strategies and time to focus on yourself. You are allowed to succeed. You may just need to let yourself.
I know it's not always easy. But at the end of the day, you are responsible for your health. This is very empowering, if you think about it. It means with courage and direction, you can work to achieve your goals…
Just like Linc, who found out today he has been accepted into division one of his new and passionate basketball team.
From PCOS to perfect health, with love,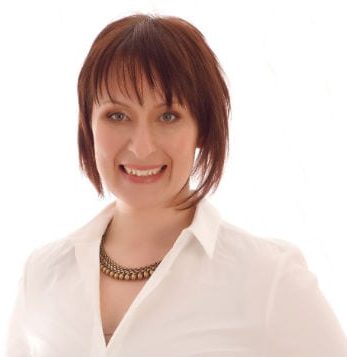 Dr. Rebecca Harwin
The PCOS Expert
Chiropractor & Bestselling Author of
Conquer Your PCOS Naturally
www.ConquerYourPCOSNaturally.com
P.S. Affirmations are a great, easy way to start loving yourself and working toward your dreams. My lovely friend, Rosalind Sansbury of Nurturing Humanity specialises in helping women to love themselves, and if you have challenges in this area, I highly recommend her to you.
---
Love to pin? Share the love…