---
If you suffer with Polycystic Ovary Syndrome, you are far more likely to struggle with fertility issues. In fact, PCOS to the number 1 reason women present to fertility clinics due to anovulatory infertility (infertility due to the lack of an egg being produced). But why does this happen?
Let's take a look at some of the hormonal issues important in PCOS:
High Levels of Luteinizing Hormone (LH)
Luteinizing Hormone helps in the final maturation of the egg, and the LH surge triggers ovulation. Women with PCOS typically have high levels of LH, but often don't experience the all-important surge. "Inappropriately raised LH levels may have adverse effects on the developing oocyte (egg) or endometrium either directly, or indirectly by causing an elevation in testosterone and oestrogen levels."[1]
High LH levels contribute to the lack of an egg being released from the ovary (anovulation). This sustained high level of LH is different from the "LH surge" that occurs just before ovulation, which serves to 'push' the egg through the ovarian wall. When eggs aren't released for fertilization, infertility is unavoidable.
Abnormal LH to Follicle Stimulating Hormone (FSH) Ratio
An abnormal LH to Follicle Stimulating Hormone (FSH) ratio has been postulated as a factor in PCOS. Although some research suggests that examining this ratio is of limited use, and may be less of a factor than originally thought. FSH triggers a follicle to develop into a mature egg. A typical LH to FSH ratio is 1:1. Some health professionals consider ratios of 2:1 or 3:1 to indicate possible PCOS.
High Insulin Levels
Most women with PCOS have high insulin levels, and/or insulin resistance. Their body has trouble using the hormone insulin correctly, and so they produce more insulin to compensate. With increasing insulin levels, the cells effectiveness in responding to insulin is reduced. This can result in insulin resistance. Signs and symptoms of insulin resistance include:
Weight gain, and difficulty losing weight
Fatigue
Foggy brain
Skin tags
Darkening of the skin (acanthosis nigricans)
Diabetes
Fatty liver
Irregular periods These high insulin levels increase the production of androgens (male hormones), which can also contribute to infertility. Signs and symptoms of androgen overproduction include:
Acne
Excessive hair growth
Weight gain
Problems with ovulation
Inflammation
Inflammation may be a factor in the development of PCOS. There is evidence that inflammation causes reduced insulin sensitivity, which can increase insulin levels, and subsequently androgen levels. This can cause anovulation and infertility. One 2004 study concluded that PCOS and inflammation were not necessarily correlated. This study compared "inflammatory markers", substances found in the blood indicating inflammation to a control group. Research published in 2005 examining insulin resistance and inflammatory markers in obese and non-obese women with PCOS showed that all women with PCOS had elevated levels of inflammatory markers. Some suggest that weight and obesity may be the cause of the high levels of inflammatory markers and problems often associated with women that have PCOS, like heart dis-ease and diabetes. A 2012 study confirmed that the studies on inflammation and PCOS "do not consistently demonstrate a clinically relevant increase in the above mentioned [inflammatory] biomarkers." More research is necessary.
Low Progesterone Levels
Low progesterone levels are common in women with PCOS. A 2004 study of 19 women with PCOS concluded that insulin resistance maybe responsible for low progesterone levels during the luteal phase (the second half of the menstrual cycle, from ovulation to the first day of the bleed)."
The great news is, there a lot that can be done to turn these challenges around. And helping women transform from the infertility of PCOS to pregnancy is one of my favourite passions! To discover the scientifically proven, safe strategies to help you become a Mum, I've written a special report, 'How To Have Babies, Even With PCOS' (this above excerpt is taken from this important report'). You can download your copy for free simply by visiting www.ConquerYourPCOSNaturally.com/PCOSFertilitySpecialReport
I know this information is transformational, and I can't wait to hear your future success stories!
From PCOS to perfect health, with love,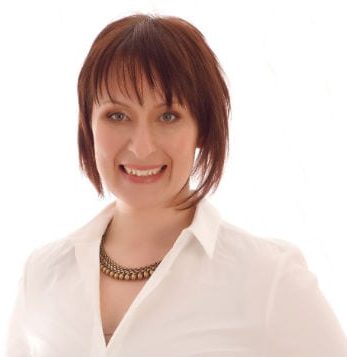 Dr. Rebecca Harwin
The PCOS Expert
Chiropractor & Bestselling Author of
Conquer Your PCOS Naturally
www.ConquerYourPCOSNaturally.com
P.S. Keep your eyes on your inbox and our Facebook page. We will shortly be launching a '31 Day From PCOS To Pregnancy Fertility Action Plan'! It will be full of strategies, simple tips, bonuses and all things fertility boosting. Although the value included will be $300+, I really want everyone to have access to this. So I will be making it super inexpensive… Less than 1/6th of the price… Until then
---
Love to pin? Share the love…