---
Polycystic Ovary Syndrome (PCOS) can be devastating; it robs many women of their femininity and their sense of self worth.
I personally found feeling masculine was one of the hardest parts of this horrible problem. When I was struggling with this syndrome, I couldn't imagine being 'liked' by a guy. Fat, ugly, hairy, spotty, infertile… That pretty much summed up how I felt about myself.
I wore trackies to hide the fat – at the time, I did believe they did. My hair was long, with no fringe and no structure. I think I thought that this look would help me go through life being unnoticed. Now I look back, I really do see how this was part of the problem… How can you expect to find love if you don't love yourself? If you hide yourself away from being discovered by someone?
It's been quite a journey! I look back at those many years and believe that this was part of my training to be able to help other women, maybe you?
So today I want to discuss YOUR self worth. To start you on a process of discovery. To guide you toward the path of happiness your life is destined to be on (even if it isn't quite yet). You deserve to be content, to be happy and loved! Please don't ever let anyone tell you otherwise, including that voice inside your head.
I went to a lecture by Prof. Martin Seligman, a psychology researcher and the following is his 'baby'… I discovered a guru and his site, which has many great resources. It's www.AuthenticHappiness.org Go and complete the 'VIA Survey of Character Strengths'. For the next 21 days, I want you to focus on your strengths. Enjoy them. To often in life, we are convinced we are only as good as our biggest 'flaw'. It's time to turn this on it's head!
Your other homework?
Pick your favourite, happiest song. EVERY morning for the next 21 days, play it! Don't skip even a single day. Notice how it makes you feel. The start to your day determines how your day will be, by impacting on the way you see the events that are about to occur. Then to finish the day, write down 3 things that went well over the day. Describe why it went well.
So, hop to it. Make the next 3 weeks a happier three weeks, no matter where you feel you are in life right at this moment.
From PCOS to perfect health, with love,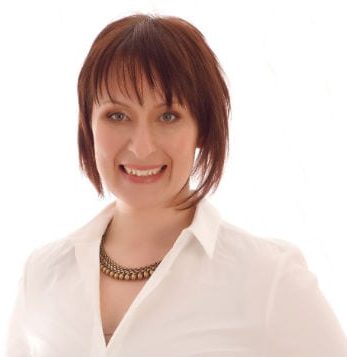 Dr. Rebecca Harwin
The PCOS Expert
Chiropractor & Bestselling Author of
Conquer Your PCOS Naturally
www.ConquerYourPCOSNaturally.com
P.S. For more success strategies and scientific secrets, head to our Facebook page and hit 'like'. There is so much more I have to share with you to balance your PCOS hormones!
---
Love to pin? Share the love…