---
PCOS and pregnancy… Is it possible? So many women with PCOS struggle to become – and stay – pregnant. But, it is possible to have happy, healthy babies. I have helped women become mums, even after extended periods of unsuccessful attempts.
This is Tennille Brownsey's story:
"I wanted to send to you a private email to personally thank you for all the help and information. I have PCOS. I have known if had it since I was 16, I'm now 24. My partner and I have been trying to fall pregnant for the past 3.5 years with no luck. I decided to read and follow your tips and advice. I have had a much better understanding of PCOS and why i had all these horrible symptoms. I've lost 10kgs. I'm getting married in 3 weeks and I wanted to look good. My acne cleared up, and my facial hair not as bad. But what I really wanted to thank you for is today, 3 weeks from our wedding, I found out I am pregnant. Never thought it would happen especially naturally, we had planned to get fertility treatment as soon as we got back from honeymoon. So thank you again you have help another PCOS sufferer achieve a miracle."
So, how do I help women have the babies they so long for?
There are many pieces of the PCOS and pregnancy puzzle. Each of these needs to be addressed.
Stress is one of the under-considered part of the fertility equation.
How can it affect our fertility?
The hypothalamus (a very important part of our brain) regulates both our stress response, and sex hormones. When we are stressed, we produce a hormone called corticotrophin releasing factor. This activates our HPA (hypothalamic pituitary axis), releasing adrenalin and noradrenalin, and cortisol. The female reproductive system has receptors for adrenalin and noradrenalin. In English, this means that stress can change the blood flow to the uterus, or stop the baby-to-be getting to the uterus.
Stress can also cause an irregular period, anovulation, and even a period that completely stops!
Unfortunately, stress can be a vicious cycle. Women who have trouble conceiving often experience a lowered self esteem, disappointment, anxiety over disappointing their partner, self blame… and this continues the pattern of stress.
So, can reducing stress improve your chances of conceiving? ABSOLUTELY! Of course, it depends what the underlying cause of infertility is, however studies have shown that decreasing stress by relaxation may help normalise menstrual cycles, improve the quality of the egg and sperm, and so increase your chance of fertilisation and implantation.
Stress management is a natural treatment for infertility. There are programs that can reduce anxiety, depression, frustration, anger and fatigue, all of which may be experienced by women struggling with infertility.
The bottom line is decreasing stress is well worth the effort for not only improving life and health in general, but also for women trying to conceive a beautiful, bouncing baby!
From PCOS to perfect health, with love,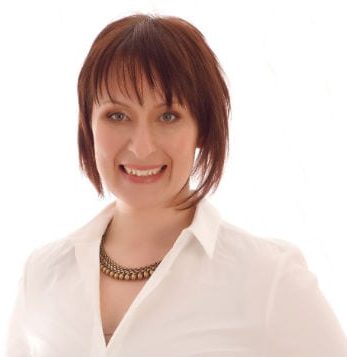 Dr. Rebecca Harwin
The PCOS Expert
Chiropractor & Bestselling Author of
Conquer Your PCOS Naturally
www.ConquerYourPCOSNaturally.com
P.S. For more success strategies and scientific secrets, head to our Facebook page and hit 'like'. There is so much more I have to share with you to balance your PCOS hormones!
---
Love to pin? Share the love…