---
You know the saying, I'm sure… "You are what you eat!" But are you really?
This is a contentious issue!
Think of food as the building blocks for the cells in your body; every process, every part and every thought. What you eat significantly contributes to your health, whether good, bad or average. But there is much more than simply what you put in your mouth.
You see, you are NOT only what you eat. You are what you absorb and what you can assimilate into your body.
If you eat all the right things, but you can't break them down into their usable parts or you can't absorb the nutrients across your intestinal lining and into your body for use, you will have health challenges.
It's like a car whose petrol cap is locked. Jammed. Stuck! The car can be in the petrol station, even right next to the pump. But if the petrol cap won't open, you can't get the fuel in. So what happens next? Your car runs out of fuel. It just won't work.
If you have signs and symptoms like:
Bloating
Tiredness/fatigue
Stomach pain
Windiness
Sinusitis
Hayfever
Hormonal problems (including PCOS)
Weight gain, and/or trouble losing weight
Insulin resistance
Joint pain
Depression and anxiety… (and so much more)
… chances are you are not digesting, absorbing and assimilating your nutrients as well as you need to.
Here are 10 steps you take to improve your gut health?
Take a tablespoon of organic apple cider vinegar before each meal
Encourage a relaxed environment when eating (no TV news, bills, arguments etc)
Take your time, and chew slowly. If you need to put your cutlery down in between bites, do so
Take a pre and probiotic regularly
Remove gluten from your food plan
Undergo a complete and healthy detox (all detox programs need to have a component focusing on the gut)
Get enough sleep
Reduce – even eliminate – processed and sugar rich foods
Exercise, including stretching and relaxing forms like Yoga (I'm off to Bikram Yoga this afternoon :))
Include a wide variety of vegetables and salads in your food plan
If you want to be well, and to conquer your PCOS, you need to have a gut that allows you to healthily really be what you eat.
From PCOS to perfect health, with love,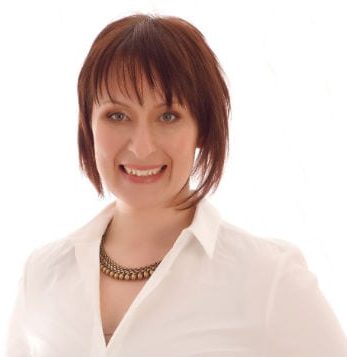 Dr. Rebecca Harwin
The PCOS Expert
Chiropractor & Bestselling Author of
Conquer Your PCOS Naturally
www.ConquerYourPCOSNaturally.com
P.S. If you are having gut issues and/or struggling with PCOS, Module 2 'Discover A Healthy Gut' of the scientifically proven, cutting edge 'Conquer Your PCOS – The 12 Week Action Plan' will turn your health and life around. Click here now to find out more.
---
Love to pin? Share the love…