---
If you are struggling with PCOS, overweight or obesity, and/or infertility, you are no doubt on a very hard road.
These challenges can be a very isolating and desperately painful experiences. Many people around you won't understand. In fact, they can't because they are not wearing your shoes. I know women who have tried almost everything to shed unwanted pounds, often unsuccessfully (this was me for many years). I also know women who have tried and tried to become pregnant, and can't achieve what seems so very easy to many of their friends.
But it is possible to turn your infertility, your excessive weight and your Polycystic Ovary Syndrome around, and these things have considerable effects on the other.
"Today I found out I am pregnant!"
"I wanted to send to you a private email to personally thank you for all the help and information. I have PCOS. I have known if had it since I was 16, I'm now 24. My partner and I have been trying to fall pregnant for the past 3.5 years with no luck. I decided to read and follow your tips and advice. I have had a much better understanding of PCOS and why i had all these horrible symptoms. I've lost 10kgs.
I'm getting married in 3 weeks and I wanted to look good. My acne cleared up, and my facial hair not as bad. But what I really wanted to thank you for is today, 3 weeks from our wedding, I found out I am pregnant. Never thought it would happen especially naturally, we had planned to get fertility treatment as soon as we got back from honeymoon. So thank you again you have help another PCOS sufferer achieve a miracle."
Tennille Brownsey, QLD, Australia
Losing weight helps boost ovulation, reduce inflammation, balance your hormones and positively boost your fertility. In fact, I have seen this in practice again and again. A new study has again re-affirmed this. Although I don't prefer the use of bariatric surgery as weight loss therapy, this study serves to remind us of what we already know (click here to read more).
If you are struggling with PCOS, weight loss needs to be correctly addressed. The 'calories in, calories out' theory is ever so simple, and doesn't do much to help you if you have this common syndrome. In fact, it can leave you feeling depressed and hopeless. Even when you've followed a diet to the letter, you don't drop weight… or the weight re-finds you quickly and with a vengeance.
How can you do this?
Discover successful PCOS weight loss tips by clicking here now.
And if you would love to become a mum, get your free copy of my PCOS fertility report 'How To Have Babies, Even With PCOS' by heading here:
https://www.conqueryourpcosnaturally.com/PCOSFertilitySpecialReport
You don't have to suffer from PCOS related infertility and weight gain.
I can't wait to hear your success stories!
From PCOS to perfect health, with love,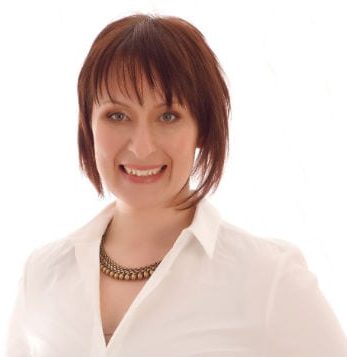 Dr. Rebecca Harwin
The PCOS Expert
Chiropractor & Bestselling Author of
Conquer Your PCOS Naturally
www.ConquerYourPCOSNaturally.com
P.S. If you are ready to lose weight, boost your fertility and take back control of your health, head to www.ConquerYourPCOSCourse.com to discover how to get your hands on the most advanced, cutting edge, easy-to-implement "PCOS success blueprint" available.
---
Love to pin? Share the love…