---
Losing weight when you have PCOS can be a major struggle. I know I struggled with it for years. And if I ever managed to lose weight, it would soon pile back on in spades.
Then I discovered that weight lose is NOT only about calories in, and calories out. This was the only advice I'd ever received. And it was wrong!
So stop pulling your hair out. These simple steps will help:
Never skip meals.
Avoid refined/simple carbohydrates.
Reduce, or remove, unhealthy fat.
Don't avoid healthy fats.
Avoid artificial sweeteners in all forms.
Limit consumption of alcohol.
Avoid high GI foods, such as refined bread, pasta and white rice.
Avoid a low fat, high carbohydrate diet.
Avoid fried foods.
Avoid non-organic animal products and fats.
Have your thyroid checked – properly.
Ensure you get enough sleep.
It is possible to lose weight with PCOS, and it doesn't have to be the struggle you may have experienced in the past. I've lost 20kg+ after many years of struggle, and kept it off.
When I worked out what to do, I actually lost 10kg in 10 weeks. This was a (pleasant) shock, and something that always happened for other people. But, it can happen for you too.
I can't wait to hear your PCOS weight loss success stories!
From PCOS to perfect health, with love,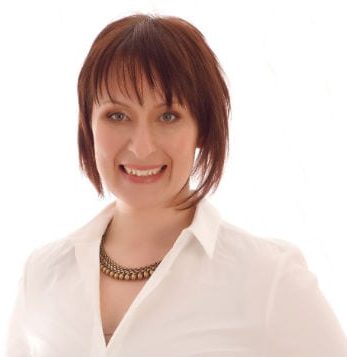 Dr. Rebecca Harwin
The PCOS Expert
Chiropractor & Bestselling Author of
Conquer Your PCOS Naturally
www.ConquerYourPCOSNaturally.com
P.S. For more success strategies and scientific secrets, head to our Facebook page and hit 'like'. There is so much more I have to share with you to balance your PCOS hormones!
---
Love to pin? Share the love…