---
Life gets so busy with all things PCOS; writing article, blog posts, tweets and Facebook , there YouTube and interviews, patients and businesses to run, that I sometimes forget that I need to introduce myself to our new community members. For this, I am sorry. Someone asked me recently, 'Are you a Naturopath' and I thought I'd better take the time to sit down and explain my background. And where all this information you receive is coming from and based on.
This is me…
My fascination with health started very early in life. Maybe not as early as my friend Erin though, one of my first memories is her placing a rock and my chest and saying 'ba boom, ba boom'. Yes, I don't even know that we'd hit primary school yet, but I think it was pretty obvious that she would make a great Dr early on 🙂
My Mum and Dad have always been interested in health. Our family history makes for a terrible read. Cancer and heart dis-ease run rampant. But my parents always knew that lifestyle changes everything. Many years later, after I'd discussed the exciting power of epigenetics, my Dad said that 'they are out to rewrite the family tree.' He has always innately known that what we eat and how we move, that supplementing with the right nutrients and looking after ourselves, can profoundly alter our health and life experience. What he already knew is now being proven again and again. It's exciting!
By Year 9, I had decided on a career in health. I knew that's where I would go before then, but it was Year 9 that I nutted it down to Chiropractic or Podiatry. After work experience with different podiatrists, although I very much respect the professional, I knew this wasn't my cup of tea. And when I completely a further work experience with a local Chiropractic centre and chatted with a wonderful Dr of Chiropractic, Dr. Doug Brinsmead, I knew I'd found home. The philosophy of an inbuilt ability to heal, which we often overlook rather than seek to maximise, was calming and seemed to be a statement of the obvious to me.
My University studies were… long. I LOVE knowledge, but it's not easy working and studying, a lot. My first degree was a Bachelor of Applied Science (Human Biology). I was happy to complete it, and knew it was an important stepping stone. My next two degrees were a Bachelor of Applied Science (Chiropractic Science) and a Bachelor of Chiropractic Science. A double degree in high level health science is never easy, but the never ending adventure into the inner workings of the human body is incredible. The more that I learn, the more I discover there is so much more to know. It's like forever being at the start of an exciting journey.
In 2006, I went back to study and completed a postgrad (Paeds). And I have completed so many seminars I can't begin to count them. Nutrition has always been a passion, and I found combining Chiropractic with nutrition and lifestyle advice is a powerful, life changing combination.
Through out all of this, I was uncovering more and more about Polycystic Ovary Syndrome. After a diagnosis at 17 years old, I put on 20kg in a year. I didn't have a single natural period for 15 years, and have no recollection of ovulating until my 30s. I had acne, excessive hair growth, energy slumps, I was the poster girl for PCOS. But with my research, I knew there had to be an answer, a natural cure. So I continued to search.
After I restored my period, lost almost 30kg and kept it off, cleared up my skin, kicked my energy slumps to the curb and felt, finally, feminine for the first time in my life, I felt I had an obligation to write my first book Conquer Your PCOS Naturally. There is hop, I promise you. the changes I see in my patients, even though I know the research, still astounds and amazes me. The ability of the body to heal is incredible! Even when there seems no hope.
My books include:
Conquer Your PCOS Naturally
The Back Pain Relief Book
The Clean Eating Recipe Book
The PCOS Diary – From Struggle To Success
Inspiration For The PCOS Soul
Bloom!
… and I'm currently writing a book on acne, and the non-diet based weight loss book Healing Hearts, Slimming Bodies.
My courses include:
From PCOS To Pregnancy – The 31 Day Action Plan
Successful PCOS Weight Loss – The 31 Day Action Plan
Conquer Your PCOS – The 12 Week Action Plan
So, that's me. Chiropractor, Nutritionist, Author, and passionate PCOS advocate and specialist.
From PCOS to perfect health, with love,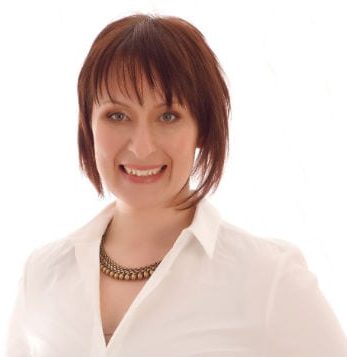 Dr. Rebecca Harwin
The PCOS Expert
Chiropractor & Bestselling Author of
Conquer Your PCOS Naturally
www.ConquerYourPCOSNaturally.com
P.S. Connect with me at:
Facebook.com
Twitter.com
YouTube.com
---
Love to pin? Share the love…