---
As we walk our path in this life we all notice that there are ups and downs. Some of those ups are way up and some of the downs can be farther down than we wish to go.
As the path unfolds I believe it is our duty to find the gifts and keep walking. This is what gives us the strength to continue and the courage to carry on.
1. Gratitude Opens Us Up to Acceptance
When we embrace what is it becomes easier to be in the moment. By giving thanks for all that we have now we can come to peace with what is. We accept and give thanks for the good, bad, and everything in-between. We begin to notice that in the "bad" there is a gift. Whether it is the gift of forgiveness, patience, or unconditional love it is there and through gratitude, we will find it.
2. Gratitude Brings Opportunities for Growth
Having a focus on gratitude brings us more opportunities to level up our lives. For example; if a person has an illness and is constantly focused on sadness, lost dreams, and loss of self they will tend to have a bleak outlook on life and everything will seem hopeless. But when one is focused upon gratitude suddenly there is hope where there was none before. The person will start to notice the positive instead of the negative which leads to more positive in their life. This uplifts the spirits, shifts the perception to joy and brings in more amazing experiences for growth and love.
3. Gratitude Inspires Us to Be Giving and of Service
Having an attitude of gratitude inspires us to be thankful for what we have.
Before starting a gratitude practice a person may not have noticed all the wonderful things that surround them at every moment. But once they start the practice they begin to realize that there are so many blessings in their lives. When that realization hits, people start to notice the abundance all around them, and they get a feeling of abundance. Which then leads to knowing how much they have to give.
By giving we realize how much we have to be grateful for. The cycle just keeps going around and around. It is beautiful.
4. Gratitude Invites Perspective
When we focus on gratitude we often realize how great our lives really are. We can begin to see all the small wins in our lives and the big ones too. We can be thankful for where our lives are at the present and realize that we don't need to sweat all the small stuff anymore. There are too many things to be thankful for to stay locked in the negative. We gain a perspective that is outside of the little box we often trap ourselves in and gain a view of the bigger picture.
5. Gratitude Inspires Patience
Through a practice of gratitude, we gain patience. We begin to see that all things are a blessing which can relieve the sense of having to rush about. It can take away the stresses in relationships and leave us feeling closer because we are so focused on the blessings instead of what went wrong or what the other person is doing or not doing. It gives us a sense of peace and harmony.
6. Gratitude Leads to Compassion and Empathy
Looking through the lens of gratitude tends to lead us to have greater compassion and empathy. We can look at others less fortunate and realize all the blessing we have. We can also look at the "fortunate" and be thankful for what we have or don't have. We can also realize that it doesn't matter what someone or something else looks or feels like because we never know what is going on inside. They may have great suffering but we would never know it.
Here is a wonderful opportunity to create more compassion for all those around us.
7. Gratitude Creates Openness
When we start to notice all the blessings in our lives we begin to become open to all that life has to offer. It helps us to be open to receive. Whether that be help from others or more abundance in our lives. We start to see that life isn't shutting us off or giving us a crappy hand. It is offering love and light at all levels. We become open to recognizing the gifts that are all around us.
I Am So Grateful: A Journal for Cultivating Gratitude in Your Life
I am so thankful to you all for reading this article and for having the awareness that an attitude of gratitude can change your life!!

Sky Hawk is an Author of gratitude and self-help journals, Yogini, Facilitator of Love and Light, and Artist. She enjoys playing with her kids and cats, paddle boarding on sunny days, and being by the ocean.
Connect with Sky at:
Fb @ skyhawkauthor
instagram sky_hawk_author
From PCOS to perfect health, with love,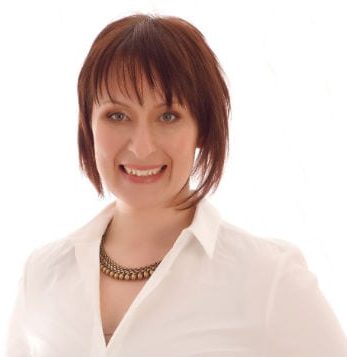 Dr. Rebecca Harwin
The PCOS Expert
Chiropractor & Bestselling Author of
Conquer Your PCOS Naturally
www.ConquerYourPCOSNaturally.com
---
Love to pin? Share the love…