---
I've been blessed over the years to help thousands of people with their health, and one of the most common issues I have seen in ill health are nutritional deficiencies (and I talk about this in my video toward the end of this article – you NEED to watch this!) Diagnosis of these critical issues seems to slip through the cracks because many health professionals simply aren't trained to look. This can have devastating consequences.
See, we're commonly too busy looking for the signs and symptoms of disease that we dangerously overlook the actual building blocks for wellbeing. Then we give a nutritional deficiency a title, like restless legs syndrome (RLS), and then treat it with a drug. The problem is, for many people RLS is a magnesium and spinal movement disorder. Fix the underlying cause, and your fix the problem.
This is how we should look at health. Always looking for the cause!
So to PCOS and nutritional deficiencies, and supplementing with the nutrients and foods needed for health…
Let's take a look at the evidence:
Vitamin D
"We also demonstrate correlations of vitamin D status with insulin sensitivity, HDL-C, and C-reactive protein in PCOS patients, which support the increasing evidence that vitamin D deficiency is associated with multiple metabolic risk factors in PCOS women."
Now C-reactive protein is a marker of potentially incredibly dangerous inflammation, linked to many of the scary diseases we women with PCOS are more at risk of.
Calcium and Vitamin D
"This study showed the positive effects of calcium & vitamin D supplementation on weight loss, follicle maturation, menstrual regularity, and improvement of hyperandrogenism, in infertile women with PCOS."
Efficacy of omega-3 in the treatment of Polycystic Ovary Syndrome
"BMI (body mass index*), F–G scoring (evaluating hirsutism, or excess hair growth), insulin (commonly high in PCOS) and HOMA levels decreased significantly during treatment, but glucose levels did not change. In the hormonal profile, serum LH (luteinising hormone is often high in PCOS) and testosterone levels (again, often high and part of the diagnostic criteria) decreased and sex hormone-binding globulin levels (usually low in PCOS) increased significantly after the 6 months of therapy."
This is critical information for women with Polycystic Ovary Syndrome and gives hope as a way to potentially address excessive hair growth, the dangers of insulin resistance and the ravages of free, excess hormones.
This study as well found benefits through omegn-3 supplementation. "Omega-3 fatty acid supplementation has a beneficial effect on liver fat content and other cardiovascular risk factors in women with PCOS."
Blueberries
The results of this next study "suggest a protective effectiveness of (blueberries) against atherosclerosis. The potential mechanisms may involve reduction in oxidative stress by both inhibition of lipid peroxidation and enhancement of antioxidant defense."
I cannot overstate how important this. Women with Polycystic Ovary Syndrome have higher levels of inflammation (oxidative stress) which significantly impacts on their health and hormones and places us at increased risk of health challenges like atherosclerosis, heart disease, pain, Diabetes, hormonal imbalance and so much more.
It is my absolute belief that without the right nutrients, you can't get well. It is also my belief after years in clinic that supplementing is essential.
So I want to share something that has truly and powerfully changed my life and the lives of thousands. I think you're going to love it!
From PCOS to perfect health, with love,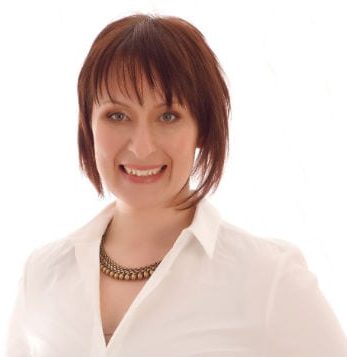 Dr. Rebecca Harwin

The PCOS Expert
Chiropractor & Bestselling Author of
Conquer Your PCOS Naturally
www.ConquerYourPCOSNaturally.com
P.S. Love a copy of this article? Click on the cover to download now.
---
Love to pin? Share the love…