---
You have Polycystic Ovary Syndrome and you want to know what to do… What PCOS treatments are available and which ones work?
They are great questions, and super important.
I remember asking them when I was first diagnosed many years ago. I wasn't told anything about this syndrome or how it could affect me, other than coming back if and when I want to become pregnant because "you'll need drugs."
When I look back, I know that's because not much was known about PCOS. PCOS treatments were limited, at best. Sadly though, even with all of the research that has now been done, not much of it has seeped through into the mainstream – or even alternative – health fields.
So, I want to share some of my insights with you…
The first thing I always focus on as a health professional is the old adage, 'First, Do No Harm.' This should be paramount. Now, let's dive in!
Which PCOS treatments have been proven to work? That's the topic for today's post. I will look at those that don't in a future blog post, so make sure you sign up to our RSS feed so you don't miss it.
Successful PCOS Treatments
1) Acupuncture
This ancient practice can be a Godsend for women with PCOS. It can help regulate your period, reduce pain, improve fertility and regulate your sex hormones.
2) Address hypothyroidism
A sluggish thyroid is more common in women with PCOS. It can cause weight gain, difficulty losing weight, lack of ovulation and infertility. To discover how to successfully assess and address hypothyroidism, read my post PCOS and hypothyroidism – the common, potentially devastating, link.
3) Assess and address insulin resistance
The best way to do this is through positive lifestyle choices. We know that sugar is a major contributor to insulin resistance, and so to Polycystic Ovary Syndrome. So PCOS treatments need to reduce or remove refined sugar from our consumables. To learn more about sugar, read my post The #1 Common Food Causing & Aggravating Your PCOS Signs And Symptoms.
4) Lose weight, where needed
With overweight and obesity, as well as trouble shifting unwanted fat, so common in PCOS, this can seem like an obvious but impossible task. I'm sure many of you reading this have been told at some point, 'Just lose weight!' But it's not that easy…
Or at least, it's not that easy without addressing the underlying and if you follow the regular advice. I've lost 26kg and kept it off for years and I've helped other women easily shift unwanted weight. This is a most critical of the PCOS treatments as it will help with so many PCOS signs and symptoms.
5) Stress Less
Ah, that insatiable beast that heavily hangs over many of our lives! I cannot state strongly enough how important addressing stress is, especially with women with PCOS.
Stress can reduce fertility, weight loss, digestive function (and so nutrient absorption), cause anxiety, depression, and insulin resistance. It reduces sex hormone binding globule (SHBG), leading to more unbound hormones in your body – like the testosterone that causes excessive hair growth and acne. It reduces the quality of life.
Addressing stress is so critical I have dedicated a complete chapter to it in Conquer Your PCOS Naturally and THREE modules revolve around this in my Conquer Your PCOS – The 12 Week Action Plan.
If you have PCOS, you MUST address stress!
6) Exercise
Ooohhh… That scary word! It's less scary in practice than in theory! In fact, for many women, it's absolutely fun. Exercise helps us to balance our hormones, reduce stress, improve blood flow, and ease pain. Find out my 6 golden rules of exercise now.
7) Eat naturally
It has some wonderful benefits. Easy to carry, pre-wrapped, full of nutrients, the carbs are pre-packed with fibre, which moderates the blood sugar, I could go on…
The great news is, you are in control and there is so much you can do to reduce – even completely eliminate – your PCOS signs and symptoms and grab back control of your life. You deserve to be happy and healthy and live a long and joyful life. Addressing PCOS naturally is critical, and whether you choose to opt for the natural or the medical approach, the above strategies have been proven to help.
They have helped me to restore a period after 15 years without one, to lose 26kg and keep it off, to reduce body hair and (mostly) eliminate any spots, fatigue and mood swings…
And I've helped many other women achieve success in many areas, to reduce their PCOS signs and symptoms, to go from infertility and motherhood, to lose stubborn fat and more. I must say, it fills my heart with joy!
If you are tired of struggling with PCOS, I've created the "life-changing" Conquer Your PCOS – The 12 Week Action Plan just for you. In this powerful program, I take you through each of the PCOS signs and symptoms, why it occurs and what you need to achieve success. I just know you're going to love it!
From PCOS to perfect health, with love,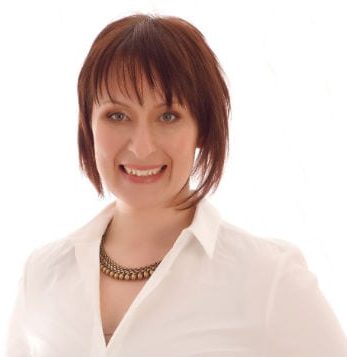 Dr. Rebecca Harwin
The PCOS Expert
Chiropractor & Bestselling Author of
Conquer Your PCOS Naturally
www.ConquerYourPCOSNaturally.com
P.S. To discover more daily tips, research, recipes and PCOS strategies, head to our Facebook page and hit 'like'.
---
Love to pin? Share the love…