---
I wanted to talk to you about something, something important that I've noticed commonly in women with PCOS.
Something that might be holding you back, and stopping you from achieving success with your PCOS signs and symptoms, and success, joy and even financial freedom in your life.
Even part of the missing PCOS cure?
For PCOS, there is this big, scary label, "Polycystic Ovary Syndrome". It's unknown and confusing, and getting the answers you need from the experts who should be able to help you can be nigh on impossible. If you've found this, you most certainly not alone.
And the way our brains work is that confusion equals inaction.
That's the safe place for us to me, the easier way. It's not a fault as such, it's the way we're build. It's really a type protective mechanism, in that it helps us avoid the overwhelm. There's a great book called How To Win Friends & Influence People (I've read it twice). Have you heard of it? It's a super bestseller and interesting stuff. If you want to understand more about why you think, feel and act the way you do, I highly recommend the read. But back to PCOS and you…
Inaction = no change.
And I don't want that for you.
Because no change means that nothing will change in your life or with your experience of this syndrome.
If you want to succeed in all areas in your life, if you want to get somewhere new, and this includes conquering your PCOS, inaction doesn't cut it.
It doesn't work.
You might tell yourself, consciously or unconsciously, that you're being safe, that this won't work for you, that you can't, that it costs too much, that it'll take up too much time… but as blunt as this is, these are just excuses.
CLARITY will help. So what I'm going to organise is to have my bestselling book, Conquer Your PCOS Naturally, shared on my blog here, page by page, day by day. I'll get this up as soon as I can for you.
If you want the information that has changed many women's lives though, the first thing you'll need to do is make some small COMMITMENTS.
The first commitment is to read it. Daily. Put a reminder in your phone and book in the time with yourself. It will literally only take a few minutes a day. We all can choose that.
The second commitment is to take some action on what you learn. Beginning with one small thing, done daily, is fine. Like a wheel rolling down a hill, action created momentum, creates action and more momentum. Then before you know it, you look back and realise just how far you've come.
A past patient of mine contacted me to tell me she's shed a spectacular 80kg!! How? She begun and stayed walking. That is an awesome result, from a simple action done daily. I'll share her story with you her soon.
SUSPEND your judgments. Look, if you're reading this, chances are life's not exactly how you'd like it. There's something you want to improve or experience. Quite possibly you are missing out of something really important to you; whether it's becoming a Mum, wearing a bikini, feeling sexy, confident and feminine, being fit, sharing your life with your soul mate. Some part of your life isn't right. And it doesn't have to be that way.
So I'm going to ask you to STOP thinking so much. Stop worrying that it might not work, or that it's not for you, or you might look stupid if you fail. Or whatever story you have right now playing in your head.
I'm not asking you to run barefoot and naked down the busy city roads in broad daylight, revealing your body and soul to the judgmental world.
I'm asking you to invest some love and care in yourself. And I know that may be confronting for some of you.
See, I know that women with PCOS are givers. I know that you probably spend more time helping others and not saying 'no' even to stuff you really don't want to do. It's one of the ways we boost our value, and feel worthy.
But…
I love Albert Einstein's quote on insanity: "Doing the same thing over and over again and expecting different results."
Doing what your doing – or not doing – is either not working, or not working as well as it could. Because you're here. And that brings me to your invitation.
I want to INVITE you on a journey with me.
See, I'm unable to work until at least January. I'll share my story with you one day, but I was injured at work and being unable to practice in the profession that was my life's passion, that took me eight years of study, a decade of sacrifice, a further decade of improving and learning and working, and that I was very good at and made a difference to thousands of people, has taken a toll. It's meant a soul search, because losing your career means losing a part of your identify, sometimes a big part. And I had to find who I am again.
As part of this journey, and because I know what it's like to suffer from PCOS and get better, I'm taking action. Because remember, inaction = no change.
And I want you to come with me.
I watched a quick video by the wonderful Matt Cutts that has inspired me…
Every day for the next 30 days, I'm going to:
Watch an inspiring video with an insightful speaker. Whether it's a three minute one, or a hour.
and
Walk. Again, whether it's a few minutes or far longer.
I'm going to bring you information, so you can remove lack of clarity, and take action – whether big or small – and work towards conquering your PCOS AND improving your health and your life.
Now I know this may confront, but you now have a choice.
From this point on, you cannot honestly tell yourself in your heart of hearts that the information does not exist and there is no way forward. I'm telling you right now, it's not the fault of your genes, or that your family is just big boned, or because you don't have the skills or will power. It's not because you're a 'bad person' (I've heart wrenchingly talked to women with PCOS who comment that this must be a punishment for not being good enough or the like) or you don't have the time.
I'm investing in you, now it's up to you to do the same.
Are you in or are you out?
From PCOS to perfect health, with love,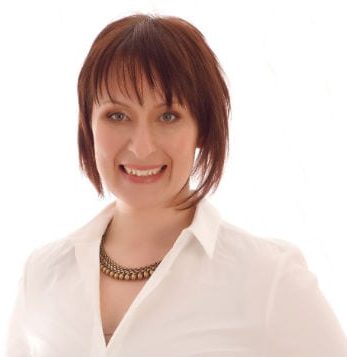 Dr. Rebecca Harwin
The PCOS Expert
Chiropractor & Bestselling Author of
Conquer Your PCOS Naturally
www.ConquerYourPCOSNaturally.com
P.S. Accountability can do wonders. Feel free to share your 30 day goal and plan here, or why not video it and share it in one of our forums or on our Facebook.com/ConquerYourPCOS page? I look forward to supporting your journey to success!
---
Love to pin? Share the love…