---
Can you conquer PCOS? Absolutely! And there are many women with PCOS out there doing just that. And there are so many women with PCOS that I find inspirational. Women who are grabbing the PCOS diagnosis by the scruff of it's neck and working diligently to throw it to the curb, to banish it from their life, to say enough is enough!
Women like Jessica. Here is a snippet of her wonderful story…
"Ok, so I added a few others plus Dr. Rebecca Harwin.
Her book 'Conquer Your PCOS Naturally' was the first book I read of MANY on PCOS and inspired me to CHANGE everything in my life!!
From the way I now think, foods we eat, when to eat, what are and where the foods come from, what cleaning supplies and beauty products do to us and what medications are given and what they can ACTUALLY do to our bodies.
I even have my hubby on board, I feel that it is of THE MOST IMPORTANT PART of my journey!
Now I have lost almost 40 lbs in a little under 2 years, with proper nutrition, herbs and exercise and I still have a long way to go! As I am still without children. 
I've set a few goals for myself,
My first goal is to get to my goal weight and maintain it.
Also, regulate menstruation and ovulation naturally for 1 full year, which I'm pretty sure is still off a bit before getting pregnant.
I also am attempting to take the natural approach -vs- medications.
I have done the BC pill, the progesterone pill once a month and was even given Clomid (still haven't taken it).
Now I feel these things have made my symptoms worse and they make me feel like I'm not in tune with my body, But now with healthy eating, exercise and specific herbs I feel WONDERFUL!
I have energy, I'm not crabby, my symptoms have decreased and so on. Now I understand my case is different than other's, yet similar. And if I or my knowledge can help anyone, please feel free to ask, message or friend request.
I'm sure y'all have done things I'm interested in too! 
Same goes for Dr. Harwin, she's wonderful! She answers any questions you might have and points you in the right direction. I can only suggest y'all read her book!
We ALL need to stick together and CONQUER this PCOS!
Have a wonderful Sunday!!"
Jessica, USA.
Wonderful 🙂 If you have a positive PCOS story you would like to share to help inform and inspire other women, feel free to pop me an email and we may share it with the world.
From PCOS to perfect health, with love,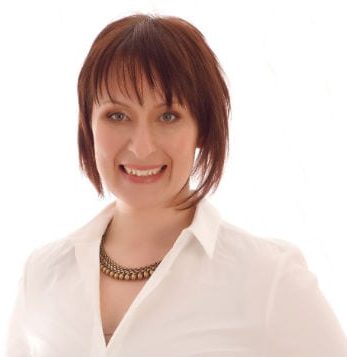 Dr. Rebecca Harwin
The PCOS Expert
Chiropractor & Bestselling Author of
Conquer Your PCOS Naturally
www.ConquerYourPCOSNaturally.com
P.S. To find out more about PCOS and what you can do about it, grab your Conquer Your PCOS Blueprint, 21 day program for FREE.
---
Love to pin? Share the love…