---
Have you ever thought about the mineral, zinc?
If that's a no, then I'm glad you're here!
Most women with PCOS don't pay much attention to zinc because it's rarely talked about…
But research is beginning to show that many women with the syndrome are low on this important mineral. This could be from consuming too little or from poor absorption or…
Research indicates that oral contraceptive pills may reduce the body's zinc levels. (1) As many women with PCOS are prescribed OCP's it's important you are aware of this and be careful to achieve healthy levels.
I'd also recommend you read my article, 4 Nasty Secrets You Simply Must Know Before You Take The Pill For PCOS.
That said…
What is zinc and what does it do?
Zinc is an important trace mineral that our bodies need for different processes. In fact, it's needed for around one-hundred enzymatic functions!
It is also key to maintaining fertility (2) for both women with PCOS and their partners. Amongst many challenged, a short supply of zinc is thought to cause ovulation and other menstrual problems.
Zinc is also used by the body for the metabolism of cholesterol and glucose…
It's necessary for maintaining the health of the mother and baby in pregnancy…
Zinc even plays a role in healthy immune function.
Zinc is needed by every system and many processes within our bodies. It's an incredible nutrient!
But…
Specifically, how can zinc help with PCOS?
One of the most wonderful benefits of adequate nutrition is, unlike many medical pills, it positively impacts on a variety of tissues and processes, and therefore offers relief to a raft of signs and symptoms. For zinc, these include…
Relief of PMS symptoms
As I mentioned earlier, zinc helps to regulate the menstrual cycle. The study The Positive Effects of Zinc Supplements on the Improvement of Primary Dysmenorrhea and Premenstrual Symptoms: A Double-blind, Randomized, Controlled Trial (3) found that daily supplementation with a therapeutic dose of 50mg of zinc eased premenstrual symptoms, reduced dysmenorrhea severity, and improved menstrual bleeding.
Zinc levels seem to be particularly low in the ovulatory and premenstrual phases (4) and supplementing with a therapeutic dose of 50mg of zinc daily during this time may help relieve PMS symptoms.
Not bad for a humble, readily available mineral!
Increased fertility
Zinc may help improve fertility because it is vital for ovulation and healthy uterine function: It helps the follicles to develop and mature.

Reduction of hair loss
Hair loss, or alopecia, is a frustrating issue for many women with PCOS. And it can be hard to treat traditionally.
A study published in the journal Biological Trace Elements Research (5) gave a sample of women with PCOS either 50mg of zinc daily or placebo. After eight weeks, there was a seriously impressive reduction in hair fall.
Improvement of insulin levels
As I've talked about in my book Conquer Your PCOS Naturally and throughout this blog, one of the major underlying drivers of PCOS and it's signs and symptoms is hyperinsulinemia (too much insulin in the blood) and insulin resistance.
Insulin resistance causes weight gain and hormonal changes. It puts the ovaries into overdrive, resulting in the manufacture of too much testosterone…
But insulin sensitivity, too, is improved with zinc supplementation. (6)
Why?
Zinc is crucial in the insulin synthesis, storage, and secretion. (7)
Reduced excessive hair growth
Excessive hair growth, also called hirsutism, is common in women with PCOS. In fact, its prime cause – increased testosterone –  forms one of the diagnostic criteria for this syndrome. Yet zinc offers hope here as well. Back to the study from the journal Biological Trace Element Research… They found that supplementation zinc produced significantly decreased hirsutism. (5)  And astoundingly, they noticed this change after only 8 weeks!
So…
How can you ensure you're getting enough of this crucial mineral?
Great question!
The recommended daily intake (RDI) for adult women is 8 mg, 11 mg during pregnancy, and 12 mg while lactating (8)… but as with most RDI's, this is probably not enough.
So…
Boost your intake of PCOS friendly healthy foods like (9):
– oysters
– crab
– baked beans
– cashews
– chickpeas (Yum! one of my favourites :))
– almonds
– kidney beans
– peas
– free range eggs (if you're not vegan or allergic to these little nutritional powerhouses, I recommend regular consumption)
– fish like sole and flounder, and…
Go on then, a little dark chocolate will help boost your intake as well.
And consider a supplement.
According to the various studies, around 40 – 50mg per day appears to be therapeutic.
Supplementing can come in two forms…
Zinc alone or within a nutrient-rich system. See, every nutrient affects the others, and while this mineral is crucial to health, I feel it is best as a team player rather than an individual.
What to know more about specific types of zinc?
Check out this article on Global Healing Center's website: Looking for 7 Common Types of Zinc Explained
Want to know more about zinc as part of a foundation system?
Zinc truly is a remarkable mineral, and it is especially important for us women with PCOS to ensure a healthy intake.
From PCOS to perfect health, with love,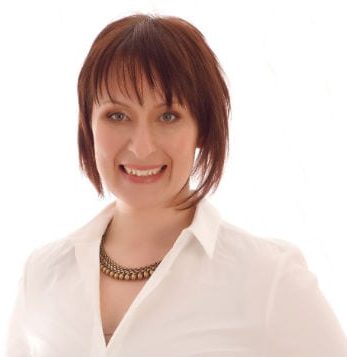 Dr. Rebecca Harwin
The PCOS Expert
Chiropractor & Bestselling Author of
Conquer Your PCOS Naturally
www.ConquerYourPCOSNaturally.com
---
Love to pin? Share the love…