---
Technology has changed the way we live…
Phones became smaller, wifi connections ubiquitous and work often revolves around sedentary desks and computers (yes, me too, even as I write this!) Even farming has changed with modern farm equipment that makes life easier and less active.
As physical labor has reduced, it's not a surprise that people look to other outlets to bolster their physical fitness. There are gyms everywhere offering different wellness classes like aerobics, Zumba, and yoga.
Now when I say yoga, you might form a mental picture of a woman stretching and performing odd poses, rather like a human pretzel. You might even imagine yoga is difficult because the idea of stretching and trying to mimic the poses bends the mind, as well as the body.
But… Yoga ought to be comfortable and relaxing as there are varied poses for different levels, and you can choose (or a good instructor should advise you) to begin practice within your ability.
What is Yoga?
Yoga is a physical, mental and spiritual practice that originated in India. It has been practiced for thousands of years by within India and became well-known in the West in the 20th century. There are different types of yoga, with the most popular being Hatha yoga and Raja yoga.
Yoga is a Sanskrit word meaning bind together (1) (see, just like the pretzel!). It is based on the premise that the "mind and body are one".
Yoga is a combination of meditation and exercises. People who practice yoga believes that it changes the way they see the world and reduces their stress.
How can Yoga help your health?
In a multitude of beneficial ways, including (2):
A change in life perspective
Self-awareness
Relief from depression and stress
Slowed breathing
Improved flexibility
Decreased blood pressure
Lowered cortisol levels
Increased blood flow to intestines and other vital organs
Better sleep (3)
How can PCOS and yoga go hand in hand for better health?
Yoga is as effective as exercise (or better) in maintaining health. In fact, Ross and Thomas  (4) note that yoga "benefits physical and mental health via down-regulation of the hypothalamic-pituitary-adrenal (HPA) axis and the sympathetic nervous system (SNS)." This is crucial in PCOS as women often experience an altered HPA and SNS in response to, and because of, this common syndrome.

And with these hormonal system changes comes an increased risk of diabetes, more common in women with PCOS as well. Type 2 diabetes occurs in middle age to older people, people who have a family history of diabetes, and overweight or obese people. Yoga may offer help here too (5).
The symptoms of diabetes can include always being hungry, constant fatigue, blurred vision, tingling in the feet or hands, unhealed sores, unexplained weight loss or weight gain, and increased thirst, and more frequent urination. You may experience just one symptom at first as it develops slowly and can take up to years to develop fully. Some people may not even notice the symptoms because they may be mild (6). Some will not even know they have diabetes until they get scary diabetes-related health problems like a heart disease, nerve damage, kidney disease, eye disease, and foot problems.
In order to both improve your PCOS and lower your chance of developing type 2 diabetes, you need to make lifestyle changes and form a game plan. Yoga can assist you in this goal!
From PCOS to perfect health, with love,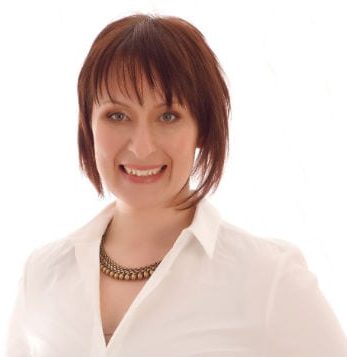 Dr. Rebecca Harwin
The PCOS Expert
Chiropractor & Bestselling Author of
Conquer Your PCOS Naturally
www.ConquerYourPCOSNaturally.com
P.S. Would you like this article as a PDF? Simply click on the cover now to download it!
---
Love to pin? Share the love…