---
I remember the first time I performed downward dog. The others in the class seemed to magically and easily touch their heels to the floor, and with knees gently held straight, hold their bottoms in the air and palms calmly on their mat. Stable. Even relaxed! I… well, I was too worried about falling over and forgetting to breath to concern myself with unbent knees and perfect posture! Luckily, my ever flexible 70-odd year old Yoga teacher was a patient and kind woman, with a good sense of humour…
And I was with my family, who were equally as inflexible as me 🙂
Yet, there are so many benefits of this ancient practice, I decided to keep going. The great news is, it gets easier. With time and practice, the focus can shift from solely being on balance, where this foot and that elbow go, and what a Bharadvajasana I is. It becomes less straining, more all encompassing, more emotional, and spiritual. It can connect us to our real selves, which is very important in PCOS.
Yoga for Polycystic Ovary Syndrome is a powerful strategy. One that I recommend you consider, and then try. Regular practice can help PCOS weight loss, anxiety, depression, detoxification, stress reduction and so much more.
There are different types of Yoga, depending on your preference as well. I've always been a fan of Iyengar. I love the poses, the straps, and the feel. But one of my girlfriends preferred the more meditative styles. I well remember my first Bikram Yoga class, and if you are ok to try this style, I think you must…
Why?
I thought I was going to pass out that first class. That room is hot, damn hot! But that night, I slept like a log. And the next class I enjoyed, even though I was right under the heater. Phew! The sweat. There was not a dry piece of clothing in the house. Every member of the class copiously cascaded perspiration. There are no worries about being the gal that sweats the most in this room. PCOS can cause increased sweating, but I tell you, you will be completely normal here.
Drip… drip… drip… It may sound rather unattractive, but we know sweat helps remove toxins from the body, and that heavy metals have been found on the towels of those who have been in a sauna. Better in your towel than in you.
Drip… Drip… Drip… Yoga can help reduce muscle aches, pains and adhesions.
Drip… Drip… Drip… The sleep afterward is wonderful, and so very deep. Sleep is crucial to women with PCOS for many reasons, including the improved insulin sensitivity, reduced weight and improved ability to cope with stressors that comes with it.
Are you convinced yet? 🙂
We've been working on a special Bikram Yoga towel too, to Grip. Absorb. Perform. This way, you can begin Bikram Yoga and sweat like a trooper, be secured in your poses, have great microfiber fabric to suck up the often extra copious PCOS perspiration and take another profound step toward conquering your PCOS. I wanted to share the details of this great towel with my special community – that's YOU – here first. To grab yours, click here for this super Yoga Towel now.
From PCOS to perfect health, with love,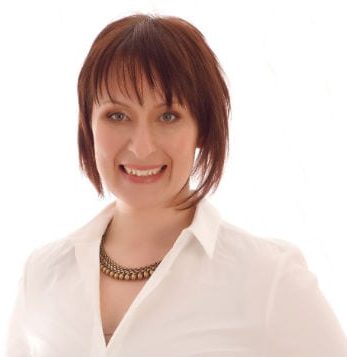 Dr. Rebecca Harwin
The PCOS Expert
Chiropractor & Bestselling Author of
Conquer Your PCOS Naturally
www.ConquerYourPCOSNaturally.com
P.S. We'd love to see you as a member of our PCOS Facebook community, so come over to www.Facebook.com/ConquerYourPCOS and join us. Just remember to hit 'like'.
---
Love to pin? Share the love…