---
Today, women do everything from rocking the cradle to ruling the world. She competes with herself and climbs from being good, to better, to best. But to accomplish this she needs a sound body and mind. But is it easy to achieve this as easy as it sounds? The answer is yes – and it is yoga. Emerging from the east even before the birth of Vedas, yoga aims at liberating the body and mind by practicing physical, mental and spiritual exercises. There are historical references that this practice began during the Indus Valley civilization, and spread further. Today, it has spread across the world and is practiced in different parts of the world for mental and physical wellbeing.
It is always good to talk to your health professional before you plan to begin your yoga sessions. While performing yoga, care should be taken to not exert yourself beyond your body's normal limit.
To de-stress: Women often suffer from stress, and stress is known to cause the development of some serious complications. A number of physical and emotional aspects are the culprits.
A simple act like getting into a calm corner, and taking a few and steady deep breath will do wonders for your mood and mind. This can be done from the comfort of your home or even while you are working.
For back pain: Women are known for multi-tasking and many develop a sore neck, back or both. Sit comfortably in a cross-legged pose (called sukhasana).
Stretch both your arms from the side and bring it to the top in such a way that your fingers are interlaced and your palms face the sky. Make sure that the sides of your arms (biceps) are touching your ears while in this pose.
Hold this pose for three normal breaths. You can also slowly bend sideways to your right and then left while continuing to inhale and exhale. If you are doing this standing, make sure that your feet stay parallel.

For fertility: Yoga helps in regularizing irregular and painful periods.
Once the monthly cycles are regular conception much easier.
The number of women being able to conceive after practicing yoga is steadily increasing.
Yoga also helps in detoxifying the body and flushing out harmful cells out of your systems. The result is a physically and mentally healthy you!

During pregnancy: Doctors today encourage soon-to-be moms to practice "pranayamas" or a set of breathing exercises. These exercises help the body to receive more oxygen, enhancing healthy foetal growth. The mother also benefits from the exercises that relax the stiff neck, back and leg muscles. But if you are pregnant, make sure you get your doctor's nod before practicing yoga.
After delivery: Yoga helps in strengthening and tightening the muscles of the abdomen. Some poses enhance the blood flow to the mammary glands, thereby enhancing the milk production. It helps in overcoming post-partum stress faced by some women. If you have had a C-section make sure to ask your doctor when you can start practicing yoga. Usually, the wait time is more than a couple of months.
During menopause: Yoga helps in overcoming stress, fatigue, insomnia and hot flashes during menopause. It also helps in controlling hypertension.
Conclusions: Practicing yoga daily helps in relieving joint pain, during the 50s, in women.
So ladies practice yoga to stay fit and smart and live a healthy and happy life because there is a lot more to be done, lots more to be achieved!
Author Bio:
I am Rosie Alison, a Blogger and Freelancer. I love reading blogs and writing for them on various themes like Travel, Auto, Lifestyle, Education, and Health. As of now, I am doing research on ehic cards.
From PCOS to perfect health, with love,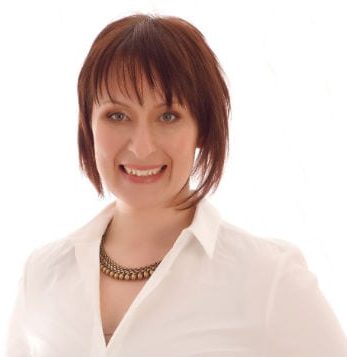 Dr. Rebecca Harwin
The PCOS Expert
Chiropractor & Bestselling Author of
Conquer Your PCOS Naturally
www.ConquerYourPCOSNaturally.com
---
Love to pin? Share the love…