---
Dave and I just watched Russell Brand's documentary on drug addiction. I'm reading his book Revolution too. If you can't tell, I'm a big fan. Those brave people out there looking to create compassion, love, kindness and community have my vote! There are too many people and institutions – yes, that most certainly includes vested interests like big pharma and our governments – trying to trip people up and peddle mistruths. This includes to women with PCOS.
My personal history has been from one of a PCOS poster girl – yup, I had all the symptoms, to a virtual non sufferer. A majority of sources will tell you that this can't be done. This is not true. And if I can bare my soul to make things better for you, then I shall.
I think when you have been through as much grief as my family have, and to so many funerals that you have no more toes and fingers left to count them on, you have a choice – to connect in, or switch off. For a large majority of policy makers and vested interest companies, governments and judgemental peoples,  it serves them to sadly chooses the later. My family and I choose the former.
When you attend funerals, you see people at their most vulnerable, most exposed. I think this is a revelation of true beauty in that it's proof people can really connect, and be there for each other. That a hug can say more than 1000 words, and that the simple act of being there, of caring, brings comfort beyond what we experience in every day life and paves a way from unexplainable pain to healing.
I also think that compassion, caring, loving openness is what heals, not just individuals, but the world. Maybe even if we cannot completely heal physically, but we can heal emotionally, mentally and spiritually.
We are all connected in some way, and by judging and separating ourselves from our fellow living beings, we create distress, disconnection and pain. And on a PCOS front, we exacerbate of challenges. I'm sure you've heard my talk at length about the impact of stress in Polycystic Ovary Syndrome… They hormonally and neurologically look so much alike!
So us PCOS sisters have to stick together. That's how we get through this. That's how community is meant to work, and what is right and beautiful in the world…
From PCOS to perfect health, with love,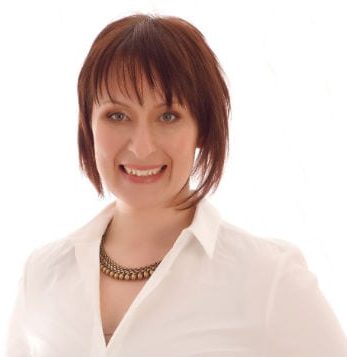 Dr. Rebecca Harwin
The PCOS Expert
Chiropractor & Bestselling Author of
Conquer Your PCOS Naturally
www.ConquerYourPCOSNaturally.com
---
Love to pin? Share the love…