---
Many women with PCOS struggle with depression, anxiety, poor self-esteem, or chronic stress as well.
These are very common problems.
And they suck!
And are often under-diagnosed.
So let's take a look at these important issues, as they are beginning to get the attention they deserve.
Researchers Deeks, Gibson-Helm, and the well known Helen Teede investigated anxiety and depression in PCOS, to give us some more answers and insights into how common and how severe mental health issues are in women with this common syndrome.
"This study suggests that psychological function is impaired in women with PCOS, particularly for women reporting infertility.
Depression in women with PCOS appears to be accurately diagnosed: self-report data for depression corresponded with medically diagnosed depression and clinically assessed depression. Some women attributed their mood profiles to having PCOS, with more than one-third reporting that they felt depressed or moody as a result of having PCOS and half reporting low self-esteem and self-consciousness as a result of having PCOS.
These findings are consistent with those of previous studies using the Polycystic Ovary Syndrome Questionnaire, with researchers also reporting poorer quality of life in the subscale of emotional health.
Anxiety was found to be highly prevalent and frequently detected at severe levels, yet fewer women previously had had a medical diagnosis of anxiety than of depression. The prevalence of anxiety in general population samples of Australian women is 18.0%. With more than half of this study's participants assessed as having anxiety with use of a well-validated and well-documented scale, this mood disorder appears to be underdiagnosed among women with PCOS.
Alerting women and their caregivers to the prevalence of anxiety in PCOS may make it easier for them to seek help. More research clearly is needed on anxiety and chronic disease."
So, what can you do to help yourself?
Professor Irving Kirsch, Professor of Psychology at the University of Hull in the UK and author of "The Emperor's New Drugs: Exploding the Antidepressant Myth, reveals…
"Psychotherapy works, and some types of therapy have been shown to be much more effective than antidepressants over the long run. Physical exercise also works, and at least for mildly depressed people, there are self-help books like David Burns's Feeling Good, that have been tested in clinical trials and found to be effective. So if you're feeling blue, you may not have to take pills to get better. Instead, talk to your doctor about safer and more effective alternative treatments.
We also know that supplementing with B6 (in a B complex), zinc and omega 3s are really important in helping your brain to make its happy hormones, and supplementing with these may help.
PCOS mental health challenges are such a devastating and important issue that I've dedicated 3 of the 12 modules in my breakthrough Conquer Your PCOS 12-week Intensive – Modules 9, 10, 12 – to this topic. It is critical to address this, and I don't believe you can permanently and fully conquer your PCOS without becoming the master of your emotional, mental and spiritual health. This program will be a game changer for you.
Please also reach out and seek the support you need from your loved ones and health professionals. It's no fun to go this one alone.
From PCOS to perfect health, with love,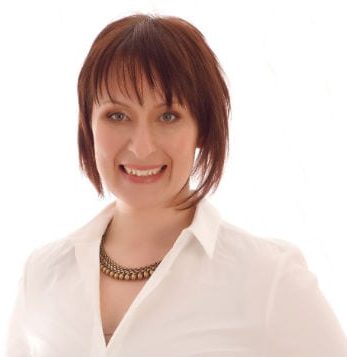 Dr. Rebecca Harwin
The PCOS Expert
Chiropractor & Bestselling Author of
Conquer Your PCOS Naturally
www.ConquerYourPCOSNaturally.com
P.S. For more success strategies and scientific secrets, head to our Facebook page and hit 'like'. There is so much more I have to share with you to balance your PCOS hormones!
---
Love to pin? Share the love…