---
I hope you're having a wonderful start to the new year. It's hard to believe 2013 is here already!
New Year's is a great time to think about what you want to achieve in the following 12 months. To reassess, and resolve issues of the past. This got me to thinking about the issue of progesterone for women with Polycystic Ovary Syndrome (PCOS)…
Why?…
Whether you want to have babies, to reduce – even eliminate – miscarriage risk and depression, or to restore your hormonal balance, progesterone is a really important hormone. Women with low progesterone are more likely to face the challenges that we have just mentioned. And women with PCOS are more likely to face low progesterone levels.
Why? The biggest reason is the lack of ovulation, or lack of regular ovulation. As the egg is released, a 'hole' is left. This hole becomes the corpus luteum, and it is this gland that is important in making progesterone.
With the blood tests that are often performed in the mainstream medical sector, it is more than likely that your levels of progesterone won't have been tested. And if they have been, you may even fall into the 'within normal limits' range and still have relatively low progesterone levels.
So, apart from the right hormone testing, how can you tell that you may have low progesterone levels?
Tell-tale signs of low progesterone:
Hair loss
Irregular periods
Heavy and/or painful periods
Unexplained infertility
Inability to maintain a pregnancy
Extreme mood swings, panic attacks and depression
Headaches, including migraine – often cyclical
Tender or lumpy breasts
Bloating and weight gain
Back pain
Fatigue
Excessive premenstrual food cravings especially for chocolates and sweets
What can you do if you DO have low progesterone levels?
The first consideration if you are overweight is healthy weight loss. Even losing 5-10% of your body weight has been shown consistently to boost ovulation – and therefore progesterone.
The second is to increase your intake of a healthy variety of foods, especially those with higher levels of vitamins like vitamin B6.
If you are trying to conceive, a healthy pregnancy with PCOS is entirely possible. Click here now to grab your copy of my PCOS fertility special report 'How To Have Babies, Even With PCOS' as my free gift to you.
There is also much talk about taking progesterone to boost your levels. Initially, it is my opinion that working toward increasing your progesterone by positive lifestyle change is the best option. Then, if you do need a helping hand, choose a natural progesterone option. Click here to discover more about bio-identical hormones.
Well, I'd better get back to working on my PCOS 12 week home study course 'Conquer Your PCOS – The 12 Week Action Plan'! I want to have it ready for you soon. This course is a game changer!
From PCOS to perfect health, with love,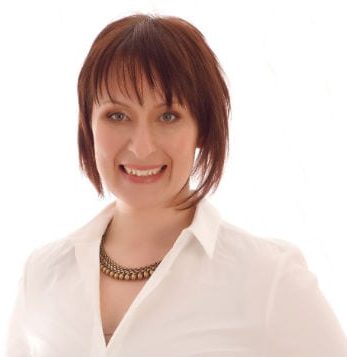 Dr. Rebecca Harwin
The PCOS Expert
Chiropractor & Bestselling Author of
Conquer Your PCOS Naturally
www.ConquerYourPCOSNaturally.com
P.S. If you know someone who is struggling with PCOS, please share this blog. It may help to positively change their life!
---
Love to pin? Share the love…