---
PCOS and dementia: This sounds like a scary topic! For those of you who have known, or worked with, someone suffering from dementia, you will know it is a devastating illness. But, it's important you realise that you are not predestined to suffer from it.
Once more, lifestyle matters.
I remember a female patient asking me about it once. Her sister had developed dementia. She said 'but she didn't smoke, and didn't drink', and she couldn't understand it. When I asked her whether her sister had consumed a lot of sugar, he mouth almost hit the floor.
It was a resounding 'YES!'
Sugar is a sticky substance, and recent research is pointing toward high sugar intake, increased risk. So, how might this be linked as one of the causes to women with PCOS having dementia?
Women with PCOS are more likely to develop diabetes, due to the insulin resistance that usually accompanies this syndrome. The latest research points toward dementia essentially being labelled type 3 diabetes!
Women with PCOS often have higher levels of testosterone. This increases the risk of depression. And depression is certainly known to increase the risk of cognitive decline and dementia.
Brain aging may start in people as early as in their 40s! (Harvard Gazette. June 17. 2004) The signs of dementia may include – amongst others – memory loss, strange behaviour, trouble planning, learning or reasoning.
So what can you do to reduce your risk of PCOS and dementia?
– Anti-inflammatory foods
– Reduce excessive consumption of alcohol use
– Maintain a healthy blood pressure
– No Diabetes
– Reduce elevated homocysteine levels
– Quit smoking
– Reduce oxidative stress
– Improve insulin sensitivity
– Stress reduction
– Increase healthy social interaction
– Improve physical activity
– Engage in mental activity
– Lose excessive weight
– Ensuring a sense of family, loved ones
– Omega-3 fatty acids (salmon, flax seeds, krill, chia, kiwi fruit, butternuts, walnuts)
– Curcumin (from turmeric)
– Flavonoids (cocoa, green tea, dark chocolate)
– Vitamin D (fatty fish, mushrooms)
– Vitamin E (asparagus, avocado, nuts, seeds, spinach)
– Copper (oysters, brazil nuts, cocoa, black pepper)
– B vitamins
– Mediterranean diet improves cognition
– blueberries and strawberries
What not to eat
– Saturated may promote and/or aggravate cognitive decline (fats such as lard, palm kernel oil, dairy products)
– Reduce intake of advanced glycation endproducts (AGEs) (bacon, full fat white cheeses, pizza, fried foods)
Dementia is not something that's 'out of your hands'. You can take steps to reduce your risk in the future. The nice side effect of this is you will also improve your health now.
From PCOS to perfect health, with love,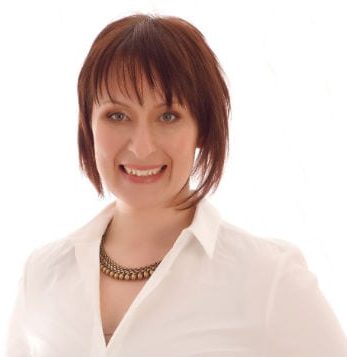 Dr. Rebecca Harwin
The PCOS Expert
Chiropractor & Bestselling Author of
Conquer Your PCOS Naturally
www.ConquerYourPCOSNaturally.com
P.S. For more success strategies and scientific secrets, head to our Facebook page and hit 'like'. There is so much more I have to share with you to balance your PCOS hormones!
---
Love to pin? Share the love…