---
I remember when I was struggling with PCOS, and the questions I had about food. What to eat, what not to eat. I thought I was eating healthily. I didn't touch junk food, or soft drink. I ate vegetables and fruit. I didn't eat very much.
But I still couldn't lose weight, my skin was still terrible, I had periods in the day when I had very little energy. And speaking of periods… I hadn't had one in over a decade.
I went to as many seminars as I could on health, nutrition, wellness, and women's health. I combined this with my eight years of University study, and postgrad studies. And I finally came up with the right answers!
Now, years on, I don't struggle with these challenges. If you've read my book 'Conquer Your PCOS Naturally' already, you will have learnt to detail which foods are healthy for a women with PCOS, and which aren't such great choices.
GLUTEN FREE, CASEIN FREE DIET
The gluten free, casein free (GFCF) diet has been shown to be helpful for individuals with allergies to these particular foods and specifically in the management of autistic spectrum disorder (ASD). Proteins found in grain and dairy products, known as gluten and casein respectively, are believed to be poorly broken down in the digestive tracts in some people. When these proteins are not digested properly they can be absorbed intact into blood circulation. These proteins can affect the brain by crossing the blood-brain barrier and binding to opioid receptors. This can affect mood, concentration, mental performance and pain tolerance (i.e. in autistic children this will increase their pain threshold).
Research has shown significant improvement in several conditions, including schizophrenia and autism, following a GFCF diet. In a survey of over 3500 parents of autistic children, it was reported that 70% found a GFCF diet improved behavior, eye contact and socialisation, concentration and learning. It is recommended to follow the GFCF diet strictly for at least 6 months to assess the benefit of this diet. Below is a list of foods containing gluten and casein that are suggested to avoid, plus a list of alternative GFCF choices.
FOR MORE INFORMATION
• Look at these websites for some more information on GFCF Diets and hints on implementing this for your child:
http://www.gfcf.com/index.html
From PCOS to perfect health, with love,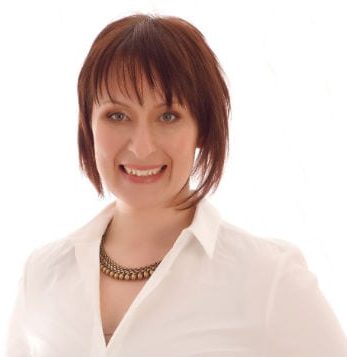 Dr. Rebecca Harwin
The PCOS Expert
Chiropractor & Bestselling Author of
Conquer Your PCOS Naturally
www.ConquerYourPCOSNaturally.com
P.S. For more success strategies and scientific secrets, head to our Facebook page and hit 'like'. There is so much more I have to share with you to balance your PCOS hormones!
---
Love to pin? Share the love…