---
You may be surprised to know that more than one in ten women of reproductive age suffers from Polycystic Ovary Syndrome or PCOS. Next time you are at a function, on the bus, or walking around the supermarket, look around. You are not alone in your struggle. Nor are you alone in wondering… What causes PCOS?
Most affected women you walk by will not know what causes their condition either. They are probably as frustrated as you are. And if you don't know the cause, you cannot possibly know the answer.
Polycystic Ovary Syndrome does not simply affect your ovaries, as the name might imply. PCOS affects your hormones, growth, mood, energy, your whole body. If not addressed, it also predisposes you to a plethora of chronic diseases like type II diabetes, obesity, heart dis-ease, high blood pressure, cancer and more.
So, What Is PCOS?
PCOS is diagnosed when at least two of these findings are present, and there are no other reasons for these PCOS symptoms.
– infrequent or absent periods
– excessive 'male' hormones, which can cause symptoms like acne, excessive hair growth (hirsutism), and loss of scalp hair (alopecia)
– Polycystic ovaries on ultrasound
What causes PCOS?
While we have no definitive answer yet, there are three main drivers which have stood out to me for years in the development and exacerbation of PCOS:
Insulin resistance:
Insulin resistance is a condition where our cells may not correctly recognise or use, the hormone insulin secreted by our pancreas. It is a hormone that manages the metabolism of sugars or carbohydrates in our body, amongst other duties.
Studies show that insulin resistance is due to faulty diet, lifestyle, excessive stress and toxic overload. Insulin resistance is a most integral part of having PCOS. 44 to 70% women with PCOS suffer from insulin resistance irrespective of whether they are overweight, their ideal weight or thin.
However, women who are obese have an increased risk of developing insulin resistance, which can lead to type 2 diabetes.
Inflammation:
Inflammation is an underlying cause of disease that is rarely identified, let alone appropriately addressed. This is no different in women with PCOS, regardless of age.
Young women with PCOS were found to have elevated markers of inflammation. Even before you begin to develop the tell-tale signs of this syndrome, you may be suffering from chronic low-grade inflammation affecting every part of your body.
Poor eating habits contribute to both insulin resistance and inflammation. This may often lead to type 2 diabetes. Food allergies and intolerances – such as gluten, artificial colours, flavours, preservatives and chemicals – trigger immune responses. This is why a PCOS food plan is needed.
Our immune system is not trying to harm us. In fact, it is trying to protect us. When our first (acute) reactions become long-term (chronic) however, we have a health challenge on our hands. Sometimes, our body will destroy not just the allergens, but also some of our own precious body cells. This condition, known as 'autoimmunity' is one reason for inflammation. It may also be a reason why autoimmune diseases like autoimmune thyroid disease and PCOS exist together.
Other times, our body is responding to a toxic internal or external environmental insult.
Obesity, which shares a 'who came first – the chicken or egg?' kind of a relationship with PCOS, also contributes to body-wide inflammation. Fat cells are notorious for triggering inflammatory changes in our body tissues.
Digestive issues:
While the evidence isn't yet strong, simply because it hasn't been completed, I am certain that digestive factors are a third potent driver of PCOS. It's the one challenge all women with PCOS I have seen in clinic share.
With gut research led by Professor Patrice Cani, and studies coming out of Israel, we know that the diversity and health of our microbiota are key. Poor digestive health can result in both insulin resistance and inflammation,  and the nutrients we women with PCOS are low in.
I dedicated a chapter in my Amazon bestselling book, Conquer Your PCOS Naturally, with the current information and helpful approaches because I feel this is one of the missing PCOS links. Hopefully, the research over the near years will soon be more definitive.
From PCOS to perfect health, with love,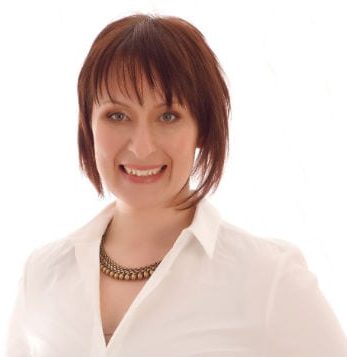 Dr. Rebecca Harwin
The PCOS Expert
Chiropractor & Bestselling Author of
Conquer Your PCOS Naturally
www.ConquerYourPCOSNaturally.com
P.S. For more success strategies and scientific secrets, head to our Facebook page and hit 'like'. There is so much more I have to share with you to balance your PCOS hormones!
---
Love to pin? Share the love…