---
If you want to have babies and you're finding it hard, you're not alone.
Many women with PCOS struggle with infertility, PCOS pregnancy increases the risk of miscarriage and pregnancy complications. Anovulation (the lack of production of an egg) is one of the main causes of infertility in women with PCOS. In fact, PCOS is THE biggest cause of anovulatory infertility to present to infertility clinics. And besides the trouble conceiving, the risks of losing the pregnancy are higher due to challenges like lower progesterone levels, high levels of luteinising hormone, and poor thyroid health.
I know you're thinking "But what can you do about this?" You've probably spoken to a doctor or –  three – chatted to your friends, scoured the net.
Tennille Brownsey was one such woman, having tried for 3 1/2 years to get pregnant and planning on assisted fertility techniques when she returned from her honeymoon. Tennille took action and followed my advice, and this was the result… "I've lost 10kg, my PCOS acne cleared up, and my facial hair is not as bad. But what I really wanted to thank you for is today, 3 weeks from my wedding, I found out I am pregnant."
PCOS in most cases does not mean you can not have children, it just means you may have more challenges conceiving and supporting a pregnancy through to a safe and healthy birth.
To help you, I've created a special report, Resistant Hormone Commonly Responsible For Female Infertility. This report discusses how to discover the simple, scientifically proven strategies designed to tackle this wayward hormone to significantly boost your fertility, naturally.
I really want you to have access to the great information that can change your life for the better, and to allow you the best chance to have the baby you desperately want. Hearing the heartfelt stories of women with PCOS who are struggling with infertility has really moved me, and I wanted to help.
So, how do you get your copy of this Resistant Hormone Commonly Responsible For Female Infertility Special Report? (And for free?)
Just click here to download it now.
And please, feel free to spread the word, forward this message, post a link to this blog post in your infertility support group, or give it to your doctor. It is together that we can positively change the world for yourself, your partner, your future and others.
From PCOS to perfect health, with love,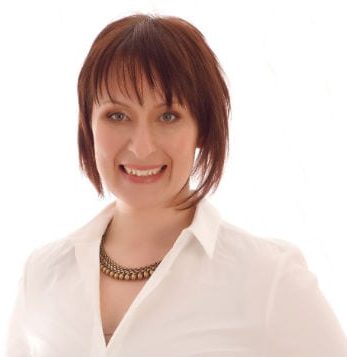 Dr. Rebecca Harwin
The PCOS Expert
Chiropractor & Bestselling Author of
Conquer Your PCOS Naturally
www.ConquerYourPCOSNaturally.com
P.S. For more success strategies and scientific secrets, head to our Facebook page and hit 'like'. There is so much more I have to share with you to balance your PCOS hormones!
---
Love to pin? Share the love…