---
Many women with Polycystic Ovary Syndrome only discover their diagnosis once they start trying to conceive… and don't succeed. This can be devastating. In our suffering, we can forget that we are one half of a couple. This journey is not any easier for our partner either. They can feel inadequate, as not only may they feel unable to help you physically, they may feel hopeless being unable to lift this heavy pain from your shoulders. It helps to remember, they are trying to conceive too.
This journey can strain, even break your relationship. Or, you can choose to lean together and allow this to strengthen your relationship.
I find Amanda's story so inspiring, I wanted to share it with you:
"Ladies where to start…..
All I ever dreamed about as a little girl was becoming a mum. Even into my high school years I always knew when I met Mr Right that I wanted to have my own little family. When you find out your dreams aren't as easily fulfilled as you thought they would be your world comes crashing down.
I have been suffering with PCOS symptoms since I was 17 but no-one really put it all together…until my amazing husband and I decided that we would try and start a family. 12 months passed quickly with no sign of pregnancy and I started to wonder what was wrong with us?
We decided enough was enough and went to see my GP. After a few tests PCOS was my diagnosis and my heart sank. Even this early in my journey I think deep down I knew this would not be an easy journey to travel…my husband smiled at me and said "it's okay we will get through this…..together"
So the next two years consisted on test, tests and more tests for both hubby and I, 7 months on Clomid and timed intercourse, two failed IUI's and of course as time passed and more possible solutions failed, I grew sad and upset…fear had set in….would I ever become a mother? Would I be able to experience the feeling of being pregnant? Could I even get pregnant? Would we ever have biological children, children I could say were "ours" and that even looked like us? All these questions remain unknown.
This year we have started the IVF process, excited for the process thinking this may be our chance. Our first cycle we got 9 eggs and hubby's sperm was great….but the next day the clinic called to let us know none of the "9" eggs had fertilised. We had what they call Total Fertilisation Failure…. I started to stress, were my eggs faulty, bad quality, had I left the changes in my life too late? Why us? Why did we deserve this hand of cards? The Dr was left speechless; he had no reason as to why all eggs failed to fertilise?
So we are now about to start IVF using ICSI and PICSI. I suppose what I want all you ladies to realise is that no matter what brick wall is thrown at you, no matter how far you fall, remember you husband is feeling your pain, he aches as much as you do. Allow him to be there and support you; remember that no matter what happens you are a couple. Embrace each other, make each other laugh, have a night where you remember that "love" you share. I must say that without my husband's support I would be an absolute wreck.
I often think fate brought us together, as I'm not sure anyone else would have been so strong and so uplifting at the lowest times in our lives. We are stronger than ever, together we stand united and we are everyday thankful for the love we have and share. This journey has yet to end for us, but together we know we can continue on to pursue our dreams of becoming a family. But knowing in the end…..we always have each other!
Stay strong ladies and when you feel your knees start to buckle…..allow your husbands, boyfriends and partners to lift you up. After all this is not my journey alone….this is our journey!"
Remember to schedule fun, time out, be passionate in the bedroom without being constantly worried about baby making. Take a weekend away. Maybe even take a little time to be intercourse free, take some of the pressure off.
And most of all, enjoy each other and play.
From PCOS to perfect health, with love,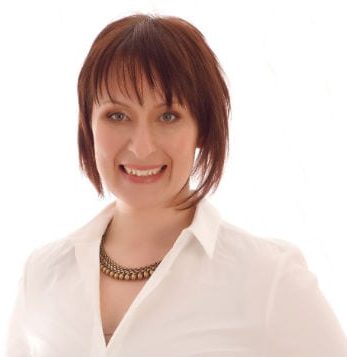 Dr. Rebecca Harwin
The PCOS Expert
Chiropractor & Bestselling Author of
Conquer Your PCOS Naturally
www.ConquerYourPCOSNaturally.com
P.S. If you need help to become pregnant and significantly boost your chances of becoming a Mum, 'From PCOS To Pregnancy – The 31 Day Action Plan' is designed to help you. I love helping women just like you to have happy, healthy babies. Head here to discover more now.
---
Love to pin? Share the love…