---
Phthlates, parabens, persistent organic compounds… The list of odd named entities goes on. There are so many scary chemicals and toxins in our food, our personal care products, our household cleaners, the air we breath. Sometimes it can be easier to gently place our head in the sand and tell ourselves that 'if it was unsafe, it they really had adverse health effects, our governments wouldn't allow it to be used.' Right?
Did you know that there are chemicals banned in one country, but not in another? Sunset yellow. Brilliant blue.
Research shows us that persistent organic pesticides were found in higher levels in Diabetics, regardless of body size.
Bisphenol A, also called BPA, has been linked to higher levels of testosterone in women, and increased risk of breast cancer. That's why the Peter MacCallum Cancer Institute recommended against drinking water from plastic bottles and food from plastic containers, especially when heated.
We know that chemicals are linked to infertility, to overweight, to cancer. That they cause inflammation, that is linked to heart disease and more.
So is toxicity linked to PCOS? The short answer is yes!
Luckily, there are so great authors and researchers doing wonderful work, and creating valuable resources to make life easier for you. Get Your Copy Now
I wanted to share a great book that I highly recommend by a lovely friend of mine, Melissa Wittig. She too have PCOS, and this is an important part of why she started on this journey. Every home and every women with PCOS needs to have this valuable resource, and needs to take toxicity seriously in order to become well.
"Is your home healthy? Would you know if it wasn't? This book is for those who are
• renovating or building
• a parent or expecting a baby
• suffering from asthma or allergies
• recovering from an illness
• active in creating a healthy lifestyle.
Discover how to create a beautiful home for your family that is functional, energy efficient and supports good health. Explore strategies to minimise your exposure to indoor pollutants that have been linked to a range of health concerns, including asthma and allergies, reproductive health, childhood development and cancers.
Gain industry insights to navigate products and decisions in the home that will save you dollars. Learn how to adapt your home to be healthier and more sustainable – a smart way to live for so many reasons, starting with the health of your family!
Author Biography:
Healthy home expert Melissa Wittig is an accomplished health-focused interior design and property professional. She is the founder of Australia's Healthy Interiors information resource hub, and authored the Healthy Home app, a finalist at the 2013 National Mobile Awards.
Sustainability consultant Danielle King is considered an expert in her field and is the founder and director of Green Moves Australia. She has provided industry input to government and industry bodies on sustainability in the built environment, and consults to and delivers training for some of Australia's leading organisations and construction groups."
From PCOS to perfect health, with love,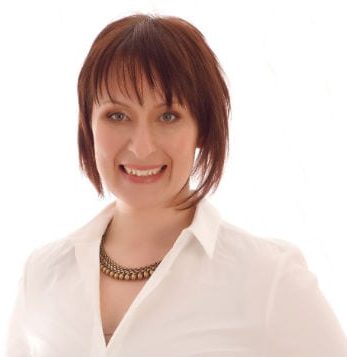 Dr. Rebecca Harwin
The PCOS Expert
Chiropractor & Bestselling Author of
Conquer Your PCOS Naturally
www.ConquerYourPCOSNaturally.com
---
Love to pin? Share the love…