---
Do you struggle to get enough shut-eye? You are not alone.
The incidence of sleeping disorders is significant. It's estimated that 13-20% of Australian suffer from sleep disorders. This would be no different for other regions of the world.
Sleep plays a critical role in a healthy life. And a good sleep is essential for the physical as well as mental well being of an individual. Studies conducted on sleep and its importance have repeatedly confirmed the essential nature of a healthy sleep routine.
Sleeplessness and insomnia are not uncommon, and it is well known that sleep deprivation – particularly for a prolonged period of time – can cause severe health challenges. Sleep loss even for one night has been shown to affect the balance of our hormone insulin, and so also the other hormones affected by it.
What can you do to boost the amount of sleep you get?
Follow A Sleep Routine
It is important to follow a good routine on daily basis. Keep things organized. Develop a sleep routine. Go to bed at the same time at night, and get up at the same time in the morning.
Reduce Light
For an hour before bed, reduce or eliminate bright light. No television, computer screens, smartphones and the like. This light tells our brain it's time to wake up, not the time for sleep. Ensure your bedroom is dark, so the early more sun doesn't creep and kick you into action.
Reduce Stress and Anxiety
Stress and anxiety can rob you of enough sleep. They can stop you going to sleep, and wake you from your slumber. If you are suffering from ongoing stress, you are more likely to suffer from depression, and depression is known to change healthy sleep patterns. Meditate, do yoga, see your Chiropractor regularly, get counselling, take fish oil, B6, and Zinc, exercise, and get outdoors in the sun.
Sleep comfortably
In order to enjoy a restful sleep, you need a comfy bed! Your mattress should be supportive, and comfortable – not too soft and not too firm. Different people prefer different mattresses, but make sure yours is right for you. A supported spine improves optimal spinal motion, and spinal motion is the major brain nutrient. So, sleeping in a supportive bed may actually improve your brain function and serotonin (one of our happy hormones) levels. This helps reduce stress, which can aid sleep.
Also, make sure your linen and other bedding are clean and of high quality. Natural fibres are great.
Bed Time Relaxation
Relax! Take a warm bath, say some calming affirmations, breath. Tell yourself you are safe. Remember also, your bed is for sex and sleep. Keep it this way.
Could You Have Sleep Apnoea?
Sleep apnoea interferes with the quality of sleep, as well as increasing your risk of health challenges like heart disease. If you or your partner notice you stop breathing at night, if you wake with a sore throat, snore, are low on energy, and/or fall asleep on the couch in the afternoon, it is worth a checkup with your doctor to have this possibility investigated.
If you are overweight, this can significantly contribute to sleep apnoea (if you need to lose weight, our article What Are The Best Foods For Weight Loss With PCOS? will help).
Do You Suffer From Restless Legs?
For some people, endlessly moving limbs can really impact on a good quality sleep. See your doctor to rule out underlying causes. Taking magnesium and visiting your Chiropractor can ease this problem, if not resolve it.
Do you find yourself energised and vacuuming the floor at midnight, then exhausted in the morning? You may need your cortisol and melatonin tested. If these hormones are not in sync, you may find your morning energy is used up when you should be sleeping, and you have nothing left for the daytime. Cortisol should increase in the morning, as the levels rise you wake and feel ready for your day. Melatonin should increase toward the night, and calm you down ready for a restful slumber. If there is an imbalance, this can wreak havoc on your sleep cycle.
Avoid Caffeine And Alcohol
As you may well know, these can act as sleep deterrents.
Sleep only during the nights
An occasional nana nap is fine and can do wonders for your body. But, if you are sleeping often in the day, this habit may be affecting the quality and quantity of your sleep at night. You may need to work on this habit to regain a restful nights sleep.
Natural Remedies
Remedies like valerian can be purchased over the counter and can help with sleep. Or try some lavender on a handkerchief under your pillow. This has been used for eons. As always, I would prefer you try to discover the cause and resolve this. However, to help you get some shut-eye, these can work well.
Plus, ensuring a nutritious food plan and engaging in regular exercise not only keeps you healthy and fit, it can also help you sleep well.
For some people, some small changes will bring about big results. For others, there may be a need to see a healthcare professional. Whatever you do, it is important to ensure a healthy sleep. This will boost your mood and do wonders for your body, brain, and soul.
So, get sleeping. It makes a huge difference!
As always, feel free to share this post.
From PCOS to perfect health, with love,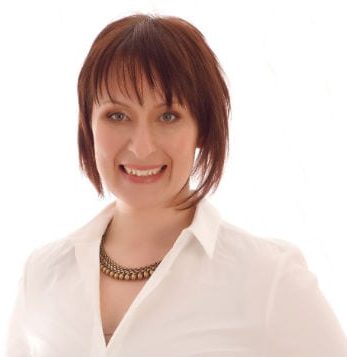 Dr. Rebecca Harwin
The PCOS Expert
Chiropractor & Bestselling Author of
Conquer Your PCOS Naturally
www.ConquerYourPCOSNaturally.com
P.S. For more success strategies and scientific secrets, head to our Facebook page and hit 'like'. There is so much more I have to share with you to balance your PCOS hormones!
---
Love to pin? Share the love…