---
Many women with PCOS take insulin sensitising medications. These medications have been being prescribed for quite some time now… but there is something critically important that health professionals are not telling women taking these medications…
I'll return to insulin sensitising medications shortly.
Inflammation is a significant problem for many women with Polycystic Ovary Syndrome. Women with PCOS have been shown to have increased levels of inflammatory markers, such as indicators such as 'homocysteine'. Inflammation is a major cause/contributor to the health problems you are more at risk of with this common female syndrome, like heart dis-ease and Diabetes. Inflammation has also been shown to reduce your insulin sensitivity, and cause pain.
Insulin sensitising medications have been shown to reduce your levels of Folate and B12, causing an increase in homocysteine levels. (To read this research, click here, and here)
Another study by Pongchaidecha et al showed "there was a significant depletion of levels of  serum Vitamin B12 among patients who had been on long-term metformin treatment."
Many people who take these medications complain of side effects such as stomach issues. We know that Vitamin B12 deficiency can cause this complaint. There are many signs and symptoms of a Vitamin B12 deficiency, such as these:
Symptoms of Vitamin B12 Deficiency
A deficiency of vitamin B12 can lead to vitamin B12 deficiency anemia. A mild deficiency may cause only mild, if any, symptoms. But as the anemia worsens it may causes symptoms such as:
weakness, tiredness or light-headedness
rapid heartbeat and breathing
pale skin
sore tongue
easy bruising or bleeding, including bleeding gums
stomach upset and weight loss
diarrhea or constipation
If the deficiency is not corrected, it can damage the nerve cells. If this happens, vitamin B12 deficiency effects may include:
tingling or numbness in fingers and toes
difficulty walking
mood changes or depression
memory loss, disorientation, and dementia" – from WebMD
What can you do to increase the B-vitamins in your food plan? This list will help:
Vitamin B1 (Thiamine): sunflower seeds, sesame seeds (tahini), oatmeal, pork, cashews, peanuts, mustard powder.
Vitamin B2 (Riboflavin): organic liver (beef, chicken, lamb, veal), organic kidney (beef, lamb, veal), almonds, egg yolk, chilli, mussels, oysters, anchovies, brocolli (raw), parsley.
Vitamin B3 (Niacin): rice bran, rice flour, red meats, organic kidney (beef, lamb, veal, pork), organic liver (veal, lamb, beef, chicken, emu, chicken, salmon, sardines, anchovy, tuna, white fish, chilli, passionfruit, sesame, sunflower seeds.
Vitamin B5 (Pantothenic acid): organic liver (lamb, chicken), rice bran, egg yolk, mutton, pork, cashews, coconut (dried), crab, salmon, mushrooms (stir fried).
Vitamin B6 (Pyridoxine): kangaroo, chicken, turkey (lean), mutton, veal, salmon, silverbeet, eggplant (aubergine), sunflower seeds, pistachio nuts.
Vitamin B12 (Cyanocobalamin): organic liver (chicken), sardines, mussels, oysters, rabbit, eggs (duck & chicken), scallops, mullet, snapper, beef, veal, lamb, turkey.
If you are taking insulin sensitising medications, I strongly recommend you increase your Vitamin B intake, by the food you eat and in a high quality B-complex supplement. This will not only help you to reduce your risk of heart dis-ease and stroke, but it may just help to reduce any medication-related stomach problems.
From PCOS to perfect health, with love,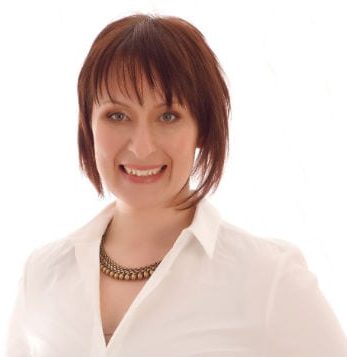 Dr. Rebecca Harwin
The PCOS Expert
Chiropractor & Bestselling Author of
Conquer Your PCOS Naturally
www.ConquerYourPCOSNaturally.com
P.S. When you choose a supplement, make sure to choose a quality brand. Practitioner brands are usually the best.
P.P.S. To discover how you can improve your insulin sensitivity naturally, read this blog post now.
---
Love to pin? Share the love…