---
What you think matters… or more correctly, what you believe matters. What you believe determines what you think, and how you behave. Most people think their thoughts are their own. Fair assumption?
Most of what you believe, what forms your 'habits', do not arise from your conscious thinking brain. The brain you are aware of. Most come from your subconscious brain. The kicker is, most of the knowledge in your subconscious brain has been 'downloaded' when you were very young. The things you observed/heard/experienced when you were very young have shaped your view of yourself, and your world, today.
When you are very young you have a different brain, a brain geared for learning, and the part of your brain that is involved in learning is constantly 'on'. If this was not the case, you could not learn the substantial amount of knowledge you need to. But when you are young, you do not have the 'filters' needed to decide whether what you are seeing/hearing/experiencing is actually true. As an adult, for example, if you are told "you are an idiot", you have filters that can rationalise this information. You can (providing you have not been conditioned to think this to be true) filter that statement and know it is incorrect. When you are a impressionable child, and this filter isn't switched on… Can you imagine the long term damage this can do?
Now, back to you today. Most of your habits, and your thoughts, come from the information you 'downloaded' as a child. Where did this important information come from? Most of what you downloaded was from other people's input! So, the programming in your subconscious brain – the part of your brain that forms your habits and your beliefs, that really runs your life – is NOT from your making!
Why is this relevant to you, your wellbeing, your Polycystic Ovary Syndrome (PCOS)?
You may make a choice consciously, say to lose weight. You will, invariably, find you need to rely on 'willpower' – the conscious brain's ability to override your subconscious brain for a time. But, if your subconscious brain has different views, you will not 'win' long term. I'm sure you have heard of 'self sabotage'. These are harsh words, for your brain reverting to what it 'knows' to be true. And lots of people, for whatever reason, face this self sabotage cycle.
You need to realise that most of the programs that are literally running your life are not those you consciously downloaded. They come from other people's view of the world. It can really help to firstly, realise this, then secondly address these issues. This can speed up you success in many areas of your life, and can even help to make some things that have been incredibly difficult (like reaching your ideal weight) almost easy.
If you want to make real change in your life, you need to stop blaming yourself. You need to work to change your subconscious programming. This is the way to real change. Stop feeling terrible and telling yourself things like you have 'terrible will power' or 'you're fat because of x,y and z'. And watch your self talk. The subconscious brain is SO much bigger, SO much more powerful, than your conscious brain!
What you think does matter, but it's what your believe that determines what you think and so how you act.
For many women with PCOS it really helps to get expert advice. If this is you, please pop over to www.ThePCOSClinic.com and make a booking with me. I've been helping women with PCOS for many years, and I'd love to help you too.
From PCOS to perfect health, with love,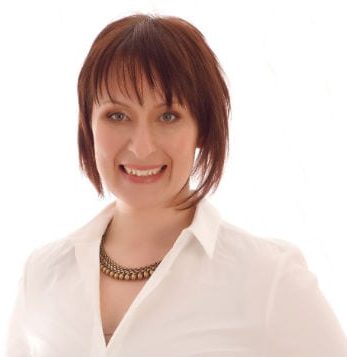 Dr. Rebecca Harwin
The PCOS Expert
Chiropractor & Bestselling Author of
Conquer Your PCOS Naturally
www.ConquerYourPCOSNaturally.com
P.S. Click here www.ConquerYourPCOSNaturally.com to get the first three chapters of my book 'Conquer Your PCOS Naturally' for free x
---
Love to pin? Share the love…