---
Women with PCOS often struggle with low self-esteem, depression, and anxiety.
If you are experiencing this, please know you are not alone and there are steps you can take to turn this around.
Low progesterone
Women with low progesterone, which is not uncommon in women with PCOS, can suffer from anxiety and depression.
The best way to boost your progesterone is to encourage ovulation.
Weight loss; managing stress levels; including foods with B6 like kangaroo, chicken, lean turkey, mutton, veal, salmon, silverbeet, eggplant (aubergine), sunflower seeds, pistachio nuts; the herb Vitex, can all help.
Hypothyroidism
Women with PCOS are more at risk of hypothyroidism. This poor thyroid function can cause depression.
It is important to have your thyroid function tested correctly. Most often, only TSH (thyroid stimulating hormone) is the only test taken. Your reading should be between 1 – 2mIU/L, NOT the lab reference ranges 0.5 – 4 or 5mIU/L.
What can you do to help your depression?
Dr. Irving Kirsch says the best evidence based approach for depression is exercise, being outdoors and counselling.
B6 (again :)), Omega 3 fats (fish oil is great. If you are prone to an explosive temper, better you take flaxseed oil) and Zinc are also a great help!
Now breathe…
When we are stressed, we sometimes forget to breath.
I know this sounds strange, you'd think this is an innate response. Next time you are under pressure, or even just in your daily life (chronic stress can result in habits we aren't even consciously aware of), be more aware of your breath…
Are you holding your breath?
Is your breathing shallow?
Take time during each and every day to take several deep breaths, slowly and deeply. While you do this, focus on clearing your mind. Focus also on relaxing your neck muscles, your arms and your legs.
When those little negative voices in your head start, acknowledge them and them let them go!
Remember, the inner voices in your head were usually put these by others, often when you were a child.
The great thing about the incredible brain – your incredible brain! – is that it can been re-wired. You can take steps, such as affirmations, meditation, focusing on positive thinking and actions, and allowing yourself to experience those negative emotions and then replacing them over time with others.
Focus on what you are good at.
When you think or feel something less than helpful, stop to think about it logically. Weigh up the evidence. Often how you feel is not actually what the evidence proves.
Please, if you are experiencing mental help challenges seek professional help.
Other than that, please start to love yourself today.
From PCOS to perfect health, with love,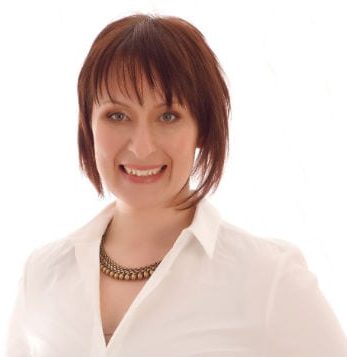 Dr. Rebecca Harwin
The PCOS Expert
Chiropractor & Bestselling Author of
Conquer Your PCOS Naturally
www.ConquerYourPCOSNaturally.com
P.S. For more success strategies and scientific secrets, head to our Facebook page and hit 'like'. There is so much more I have to share with you to balance your PCOS hormones!
---
Love to pin? Share the love…