---
"Every stress leaves an indelible scar, and the organism pays for its survival after a stressful situation by becoming a little older." Dr. Hans Selye
Stress and PCOS often go hand in hand.
However, stress can impact each and every one of us. And stress causes changes in the body very similar to those which occur in PCOS. I believe there is a very real link between the two…
"When you feel threatened, or stressed, your body engages the 'fight or flight' response. Cortisol is released, designed for secretion when we are faced with an acute, life-threatening situation? Like being attacked by a predator. Once the attack ends, our cortisol levels should reduce back to optimal levels. However, the constant stress we are often faced with in modern life means the figurative attack doesn't end. This can cause chronic excessive levels of cortisol in the body. According to Dr. David Zava, biochemist, researcher and author, "excess cortisol keeps our hormones from operating at optimal levels."
Put simply, this means our body doesn't work as well as it ought to.
High stress levels cause your body to switch to life preservation mode. You stop thinking clearly and may feel scattered. You can look for the escape paths, but you can't add simple arithmetic. Your memory is affected. You may even become self-focused. You are 'geared up for the fight' and live on the edge, white-knuckled and unable to relax. Your blood pressure and pulse rate rise. Your immune system and reproductive functions become lowered. Your bone formation decreases.
Your body and brain are simply trying to survive the threat they believe you are under. These changes occur to divert your blood and energy to only the functions required for a successful flight or fight. You run the programs necessary for survival. This takes energy away from the systems not required at that exact moment in time, like healing a wound or digesting your food. You are surviving, not thriving.
Insulin resistance
Excess cortisol generated by stress makes the body cells resistant and unresponsive to the hormone, insulin. Thinking about this in a survival situation, it is an intelligent decision for your body to make. If insulin cannot draw the glucose into your cells, it remains in your bloodstream – ready to fuel your escape from the imminent threat. However, chronic insulin resistance is deadly.
Insulin resistance means our cells are unable to appropriately and safely funnel glucose into our cells. This literally starves the cells of glucose and leaves you feeling tired.
Stress can cause you to choose sweet tasting, and fatty food and drink over more healthy options, and can lead to emotional and binge eating. Stress can compel you to make a beeline for the refrigerator, pantry or supermarket junk food aisle. The sugary and fatty foods allow your body the energy it needs to continue the fight."
Approximately 80% of women suffering from PCOS have insulin resistance. Almost 95% of women with obesity have this metabolic problem. And each one of lovely ladies with PCOS knows the stress this condition itself can cause! It can be devastating.
To discover much more about stress and PCOS, the links and what you can do about it, dive into Chapter 6 of my Amazon bestseller Conquer Your PCOS Naturally, called Stress – How To Beat Stress, Rediscover Happiness, Regain Your Focus, and Get Your Mojo Back – from page 111
There is so much you can do to tackle both your stress and PCOS… And the good news is, it doesn't have to cost a lot (and can be completely FREE!), it doesn't have to take up too much of your time, and it can and should be FUN, relaxing and include a big dose of 'I put myself first', and often.
To a more relaxed and healthier you!
From PCOS to perfect health, with love,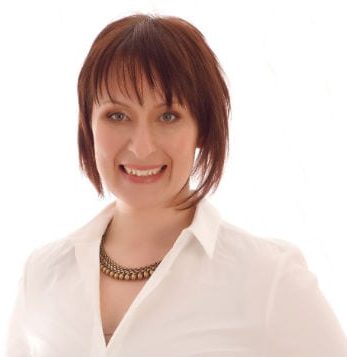 Dr. Rebecca Harwin
The PCOS Expert
Chiropractor & Bestselling Author of
Conquer Your PCOS Naturally
www.ConquerYourPCOSNaturally.com
P.S. For more success strategies and scientific secrets, head to our Facebook page and hit 'like'. There is so much more I have to share with you to balance your PCOS hormones!
---
Love to pin? Share the love…