---
Stress and PCOS occur very commonly together. Given the physical, mental, emotional and spiritual challenges that Polycystic Ovary Syndrome presents, it's not at all surprising.
Let's take a look at what stress is, why it may occur and what we women with PCOS can do about it.
Stress is defined simply as "the non-specific response of the body to any demand for change". What does this mean exactly? Check out the link or my book for more detailed information. But for this article, I want to talk about stress as we commonly understand it… As you understand it.
I remember many years ago when I first really started to delve deep into the commonalities between Polycystic Ovary Syndrome and stress. They look so much like each other it's scary. Then I looked at the lifestyles we now lead, and I'm not at all surprised.
When we look at some of the things that occur in both PCOS and stress, I think you'll begin to see why it is so important to address stress and why I dedicate chapters of my books and modules of my courses to this very topic. If you haven't read Conquer Your PCOS Naturally yet, I highly recommend you do.
Now, some of the biological changes shared by stress and PCOS include:
reduced Sex Hormone Binding Globule (SHBG)
an increased free active hormone, like oestrogen and testosterone
reduced digestive function
altered gut bugs
reduced reproductive function
brain fog
increased inflammation
increased pain
increased cholesterol
increased insulin resistance
tiredness and fatigue
anxiety, depression
reduced ability to tolerate stress…
I could go on, but as you can see, there is a large crossover, and by addressing stress we can help to improve many areas, signs, and symptoms of PCOS.
How can you deal with stress?
Much the same as you do with the anxiety and depression that can be a result of it.
Exercise, being outdoors and counseling are wonderful and powerful lifestyle additions.
Don't forget to breathe! When we are stressed, we often forget to breathe correctly. Take deep, long breaths. On the in-breath, think calm and the out breath, recite relax. Bring your focus solely onto these words and allows your mind to clear.
Supplement. B6, Zinc and Omega 3 fatty acids are important for everyone with mental health challenges. Without these nutrients, there are literal roadblocks along the pathway to happy hormone production. These nutrients are critical to enable the conversion to dopamine and serotonin. Watch this video to find out the supplements I recommend, and why.
[arve url="https://youtu.be/bU32Cc2h81Y" title="How supplements can reduce PCOS stress" description="The right supplementation to reduce PCOS stress" /]
Note: If you have Pyrrole disorder, take flaxseed oil instead of fish oil. One of the bigger signs that you may have Pyrrole disorder is an instant, fiery temper!
Schedule regular YOU time. You need to prioritise yourself. Make regular lifestyle dates, as Dr. Joanna Martin says. Treat these are you would an appointment with a busy specialist… You don't cancel or reschedule because they are SUPER important. Start maybe once per week, for 30 minutes each.
Do activities that bring you joy, contentment, relaxation. Think massage, a walk along the beach, a potter in the garden or catch up with a much loved booked. It doesn't really matter what there are other than to say this is all about you and that's OK.
Time to go for a walk and start literally smelling the roses? I think so.
From PCOS to perfect health, with love,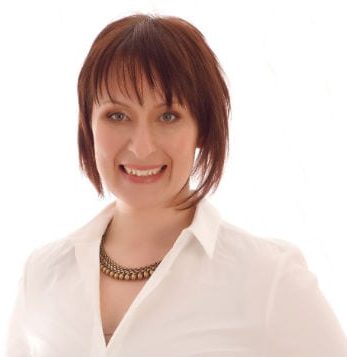 Dr. Rebecca Harwin
The PCOS Expert
Chiropractor & Bestselling Author of
Conquer Your PCOS Naturally
www.ConquerYourPCOSNaturally.com
P.S. Stress and PCOS need to be treated seriously as the hormonal effects of each are profound. But one of the best ways to do that is completely the opposite. Don't be serious at all. Connect with that inner child I know is screaming to get out. She is very wise.
---
Love to pin? Share the love…