---
Do you suffer from Polycystic Ovary Syndrome?
And struggle with PCOS pain?
Maybe you've even been told by your Doctor that your pain, cramps and depression and your PCOS are not related?
I remember a patient of mine complaining of restless legs syndrome. She had an incessant twitching and urge to move her legs throughout the night. This was terrible for her sleep! Needless to say, she was tired and sore.
It's like she was running a marathon at night instead of experiencing rest and rejuvenation!
I prescribed one simple supplement for her and Voila! No more twitching, no more pain.
She went back to see her G.P. about something else and mentioned this supplement. His reply? That can't be the reason for the marked improvement. She stopped…
And to cut to the chase, the result was a return in her symptoms.
Fast forward, and once we restored her dose, the obvious happened. Her signs and symptoms went away and she was very happy to remain on this supplement for good.
The thing that I find really scary is that a deficiency in this critical nutrient not only caused her muscle problems, but it put her at risk of high blood pressure and insulin resistance. Potentially very deadly conditions.
And…
Women with PCOS have been found to be low in this critical nutrient, which may be contributing to – or even causing – additional PCOS signs and symptoms. In fact, it may be contributing to this syndrome more than you realise!
What nutrient am I talking about?
Magnesium!
A magnesium deficiency can cause or contribute to:
Muscle and body pain
Muscle cramps
Tiredness
Stress and depression
High blood pressure
Insulin resistance
Constipation
Fatigue
Brain fog
As the National Institutes of Health says,"Magnesium is a cofactor in more than 300 enzyme systems that regulate diverse biochemical reactions in the body, including protein synthesis, muscle and nerve function, blood glucose control, and blood pressure regulation."
That means it is super important for many processes in your body…
And without it, your muscles, nerves, blood sugar and blood pressure can be adversely effected…
And a magnesium deficiency can most certainly cause PCOS pain!
How do you increase your Magnesium intake?
Include more PCOS friendly foods that are rich in magnesium.
Think:
– Almonds
– Spinach
– Soy milk (find out my thoughts on soy here)
– Avocado
– Some A2 yoghurt (never A1!)
– Kidney beans…
– Even a little dark chocolate!
Note also that the soil in many countries is now magnesium deficient. And if it's not in the soil, it's not in your food. For this reason, taking a daily high quality, pure and potent supplement can be a literal Godsend. The improvements in pain and other PCOS signs and symptoms I've witnessed in patients who take magnesium has, at times, even astounded me!
Get your hands on this wonderful supplement. Take it daily and religiously for  1 month, on an empty stomach, and share your experiences below 🙂
To being PCOS pain-free!
From PCOS to perfect health, with love,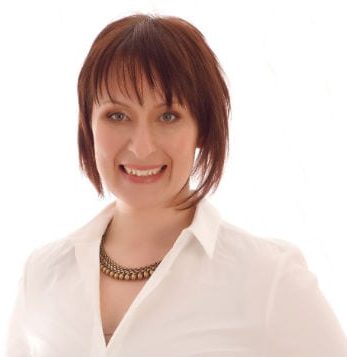 Dr. Rebecca Harwin
The PCOS Expert
Chiropractor & Bestselling Author of
Conquer Your PCOS Naturally
www.ConquerYourPCOSNaturally.com
P.S. Although Magnesium deficiency has been shown to be more prevalent in women with PCOS, most health professionals are unaware of this fact. As the risks of this deficiency are far-reaching and potentially quality of life destroying, please share this post.
---
Love to pin? Share the love…