---
I don't like calorie counting. I never have, personally or professionally. Who has the time to add up the calorific figures of each morsel we ingest?
And what if you are trying to stick to REAL FOOD, that doesn't come with a nutritional panel attached? I would far rather you enjoy an organic banana than choose a processed banana like food because it contains some countable numbers in a square panel on the side.
I don't like the relationship it builds with your food either. You know the one… "Argh! It has too high a number, so therefore it is evil and must be avoided at all costs." The pressure mounts to avoid that something you love because, oh no, it's got three digits and the first number doesn't start with a 1! No matter how very hard you try, eventually that piece of chocolate calls your name so strongly that before you know it it's in your mouth and entering your esophagus. How did that happen? You now have a tasty piece of brown gold fast approaching your belly and the guilt has just hit and is eating you from the inside out. Eating you alive! You ate it so fast, you didn't even take the time to slow down and enjoy the experience. Your body didn't get a change to register some food went in. So you fight with the guilt and the temptation and decide… "I'll have another, just one more."
There are easier ways. I promise. Simple PCOS weight loss tricks. And one of them is know as the palm method. I like it because it's simple, you carry your yardstick with you everywhere you go and visual cue's are handy. No pun intended.
1) When it comes to protein intake, look to your palm as your guide. Chicken, fish, beef… Choose a portion approximately the size of your palm. If you are eating tofu, you can have twice this size. See, there are benefits to a vegetarian approach 🙂
2) Then cup both hands together. Imagine filling this with salad and vegetables until it is heaped high. That's a great size guide.
Add 1 and 2 together on a plate and you've got an idea of the right portion size for you to boost weight loss.
3) Join your three inner fingers together. Now you're looking at the portion size great for a morning and afternoon snack. Protein is great for balancing blood sugar levels and will help keep you feeling full, longer.
That's it. Simple PCOS weight loss tip one. Give it a whirl and see how you go. It's a far easier and healthier way to discover ideal weight loss portion sizes, and you'll have your tools with your where ever you go. I'd love to hear how you find this tip, so feel free to share it and leave your comments below.
From PCOS to perfect health, with love,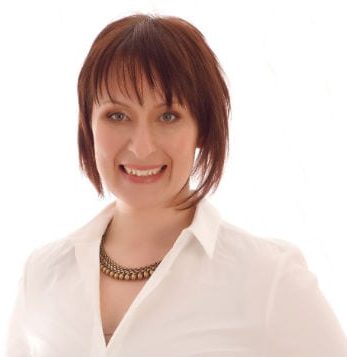 Dr. Rebecca Harwin
The PCOS Expert
Chiropractor & Bestselling Author of
Conquer Your PCOS Naturally
www.ConquerYourPCOSNaturally.com
---
Love to pin? Share the love…