---
Good morning, it's Doctor Rebecca Harwin from Conquer Your PSOS Naturally, and today I wanted to talk about our weight set point. So some people tend to be able to eat whatever they like and stay thin, and some people, often women with PSOS try really, really hard to shed weight but really struggle.
So as you probably know I've been on the weight loss journey since I put on 12 kilos with two medications, Lyrica and anti-depressant. And initially I loss 4.6 kilos quite quickly, and then in the last 10 days-ish I've lost a 100 grams, which could be a glass of water. I always weigh myself same time, morning, no clothes on, after I've been to the toilet, but still, we as women fluctuate throughout the month anyway if you have a cycle.
One of the things that can happen is that our body wants us to remain fairly stable with regard to our weight. When we severely cut calories or we undergo extreme exercise, you know that whole eat less exercise more business that we're told to do, it actually creates a change in our body where it goes, "Oh my God I'm under stress, I must be about to face a fight or a famine." So if there's no food around, your body wants to create those energy pockets, that spare tire because it may need it. You may need it to survive in future.
The trouble is that in modern day society, the stresses that we face are very, very seldom life threatening stresses. Nevertheless, our body undergoes the same changes. So it really, really wants to hold on to the fat that you have and it's doing that not to annoy you, not to make you feel horrible about yourself, but because it's worried about your survival.
Then when we look at there's a study called metabolic and behavioral conversations in response to calorie restriction, its implications for maintenance and weight loss. This sort of shows us why this is. So they say, "For the first time we show that in free living conditions, calorie restriction results in metabolic adaptation and behavioral adaptation with decreased physical activity levels." When we drop our calories severely, our body reduces how much we exercise so that we can basically maintain our size.
And also our metabolism drops. There was another study that shows that when we don't eat enough, our metabolism drops, it slows us down; it basically helps us to hold onto that fat. One of the things that you can do when this happens because often for women with PCOS, it happens and it can be incredibly frustrating, is just to realize that it's part of the process. Not to get stressed out about it; not to jump off the bandwagon; not to gorge and think, "Oh just this one day, I'll just eat everything in sight." Well if you need a cheap meal, make it in the morning and once a week. And don't feel guilty about it. But often we can really lose the plot for several days because we're worried this thing isn't working anyway. Why am I depriving myself? It's not worth it. Don't do that.
The next thing is, we need to make sure we get enough sleep. If you're not sleeping, your cravings go up because you need the energy to fuel your body and your mind. We also know that insulin resistance increases as well. If you don't sleep, chances are you're gonna crave more food, and you're gonna store it as fat. And again that comes back to the stress response. Our body puts us into a state of insulin resistance so it can keep energy in our system, running through our blood stream so that we have the energy that we need to survive.
The next thing is that, stop severely limiting your calories. When I see some women, they've cut their calories by 500 calorie a day and the body just freaks out, essentially. When you've lost some weight, sometimes it's a good idea to just say, "Okay this is a long term game. I'm not trying to lose 20 kilos in 10 weeks." Just sit where you are, try and maintain that weight for about a month so your body realizes, "Okay it's safe, I'm okay." And then restart your diet plan. I don't really like the word "diet", but restart a healthier food plan with the aim of shedding some excess weight.
Also focus on real foods. So instead of worrying about, oh goodness, this diet food or that diet food, just focus on real foods that your grandparents would actually have recognized as food. Make sure that you have enough fresh veggies, and leafy greens, and healthy protein. Whether your vegetarian and that source is tofu, or tempeh; or if you're lacto-ovo vegetarian, or not vegetarian. Foods like eggs, free range eggs are wonderful. And then you've got your lean meats.
Just as well, one of the things I have talked about for years, is focus on learning to love yourself because often we self-sabotage. I've seen this so commonly. When we self-sabotage, then we feel guilty and then we eat more, and then we think that we're not worth anything, and then we feel guilty, and then we eat more. You might know what that cycle's like. So what I wanted to talk about today is just appreciating that your body does have a set point, it can be re-jigged and changed, it's not your fault, as such, that your body's trying to do that, it thinks it's protecting you. And with a few tweaks and a few changes, you can actually succeed.
So I will shortly be also sharing a way that you can get a copy of my bestselling book Conquer Your PCOS Naturally for free, because I've seen so many women over the years just struggling so much, and this resource will really help you.
Hit subscribe, share this video, and I will catch you next time. Bye.
From PCOS to perfect health, with love,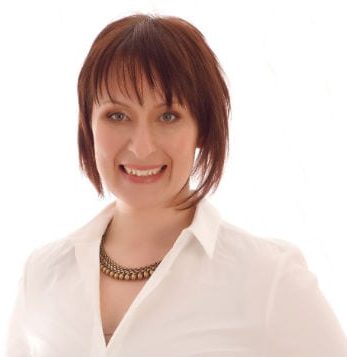 Dr. Rebecca Harwin
The PCOS Expert
Chiropractor & Bestselling Author of
Conquer Your PCOS Naturally
www.ConquerYourPCOSNaturally.com
---
Love to pin? Share the love…