Have you tried to lose weight and failed?
Has your body stubbornly held on to the fat you wish to shed?
Or have you succeeded temporarily only to gain back what you lost, or more?
How did this play with your head? Did a nasty narrative weave its way through your brain, uttering whispers like, "You're not good enough," "You're a failure," "What's wrong with you?"
It's no secret that many (most) people struggle with weight loss and weight maintenance. It's been estimated that the prevalence of obesity is 41.9%, severe obesity sits at 9.2%, and diabetes affects 14.8% of the American population. Yet, we continue to have strict deprivation diets and boot camp regimens stuffed down our throats.
Like they're the answer!
But with most of the developed world experiencing overweight or obesity, it's past time we call the "eat less, exercise mantra" out for what it is: deeply flawed; the notion of willpower too.
Willpower is just another way to judge ourselves harshly. It rarely works because sustaining behaviours that run counter to our inner world in the long term is not natural. It's not the way we're built. It's exhausting!
And what do you tell yourself when your willpower falters? "I'm weak," "I'm not good enough," and "I'm a failure."
Are you seeing the unhelpful, disempowering trend?
The truth is that weight loss is a complex process that is rarely solved by simply cutting calories, hitting the gym, or willing yourself to make a massive change.
Instead, it requires a holistic approach that addresses the emotional, psychological, and cultural factors contributing to weight-related issues.
I believe one of the most important foundations for permanent weight loss is self-love. Self-love is treating yourself kindly, with tender compassion and respect. It's about accepting and valuing yourself, regardless of appearance or weight.
This brings me to negative body image.
Uncovering the Harm: The Negative Impact of Negative Body Image
I've had a long journey with this bedfellow. I know many others with PCOS have too. Between the weight gain, excessive hair, acne, and non-existent menstrual cycle, I felt distinctly unworthy of romantic love, unfeminine, and ugly.
Interestingly, it wasn't until I met my husband that this narrative began to change. I slowly, bit by bit, began to feel comfortable in my skin. Over time and with work. And with hubby's consistent reassure.
His love was — if I had to choose one thing — the catalyst for my successful, sustained weight loss and why I would no longer be diagnosed with PCOS if I stepped into a doctor's office today. But this isn't about me; it's about you.
Unfortunately, many people struggle with negative body image, making it difficult to develop self-love. Negative body image is the belief that one's body is not good enough. Feelings of shame, guilt, and inadequacy can arise and grow deep roots. This can make it hard to make healthy choices and achieve weight loss goals.
Self-loathing physically and psychologically hurts!
The Missing Piece: Why Self-Love is Essential for Sustainable Weight Loss
Could self-love and weight loss success really go hand in hand?
Practicing self-love is potent. It can help release a negative body image, develop self-worth, and flourish into self-efficacy. The latter is "an individual's belief in their capacity to act in the ways necessary to reach specific goals." It makes sense that this could aid weight loss, right?
Practices like affirmations, self-care, self-acceptance, and self-compassion encourage your self-worth to bloom.
Affirmations are positive statements that assist in changing negative thoughts and beliefs. For example, "I am worthy of love and respect" or "I accept and love my body as it is."
Self-care is the practice of taking care of oneself physically, emotionally, mentally, and, I would argue, spiritually. This can include exercise, healthy eating, and getting enough sleep. Practices such as mindfulness, meditation, gratitude, speaking up, and setting boundaries, among others, are important too.
Self-acceptance is the act of accepting oneself, perceived flaws included. Simply for the beautiful soul that you are.
Self-compassion is treating yourself with compassion and understanding, including when you've "failed" or erred. It's being kind and understanding towards yourself rather than jumping to judgment and criticism.
It's hard being human. Every one of us will make choices we later question and wonder what on Earth was going through our minds. We will eat a delectable we'd told ourselves we'd shun. Choose the comfort of the couch over the walk or gym. We'll get tired and grumpy.
When you do, pause. Take a moment to gain greater understanding rather than emotionally beat yourself up. When you engage in the latter, you disempower yourself.
When you do, you might know what likely follows…
Shame and guilt, including regarding your size. This is a catch-22 that can make it more difficult to achieve and maintain weight loss.
How?
Unlocking the Connection: How Negative Body Image Can Sabotage Your Weight Loss Efforts
A negative body image refers to the belief that one's body is not good enough. It can lead to shame, guilt, and inadequacy. Negative body image can also hamper weight loss efforts. If you feel self-conscious, there's less chance you'll enjoy exercise. You're more likely to attempt dieting extremes. This can trigger disorder eating and eating disorders.
Restrictive dieting can also lead to increased preoccupation with food, weight, and shape and decreased self-esteem and quality of life.
This is how it was for me years ago. I remember hubby commenting one day, "You look at the chocolate cake like it's evil rather than just being a piece of cake." He had a valid point. I did.
I rarely eat chocolate cake now because I don't want after it, but I don't hold emotional judgments anymore. It's just cake. So if I felt like a piece — and it was gluten-free — I could enjoy the taste, the texture, the experience. Guilt-free.
But back to the sabotage…
How do you feel when you follow a restrictive diet and "fall off the wagon"?
What stories play inside your mind?
Guilty ones, probably! Filled with incessant, harsh jabbering by your inner critic about notions like failure and weakness. It's the perfect slippery slope into a negative cycle of self-deprecation and self-doubt. And this can make it harder to shed unwanted fat.
Imagine what you would be free to do and achieve, devoid of sabotage.
So, where does this belief of unworthiness come from?
Let's take a look at one harmful source…
Our Unhealthy Cultural Preoccupation with a Woman's Size
Look at the media you consume today and tomorrow. What unspoken "norms" are presented? How are we portrayed?
Cultural messages tell us we must be thin to be happy, healthy, successful, and loved. Unconscious imprints are being constantly applied. Exerted. Forced down our throats. Thankfully this is beginning to change, but there's still much work to be done. Meanwhile, the (im)printing press continues to whirr.
Our cultural preoccupation with a woman's size can be traced back to various historical, social, and cultural factors. Societal expectations to conform to a certain standard of beauty, which has in recent history been thinness.
This standard of beauty has been perpetuated through various forms of media. Magazines, television, and movies often feature thin, conventionally attractive models and actresses.
The behemoth has grown like cancer over the past century. The dieting industry has capitalised on societal pressure for women to conform to a certain standard of beauty by promoting weight loss as the solution to achieving this standard.
This has led to an endless array of diet plans, weight loss supplements, and other products that promise to help us shed weight and achieve the ideal body shape. Whatever shape that is at the time. The rates of overweight and obesity show it's been a dismal failure.
Much of the medical community has also reinforced the cultural pressure on women to conform to the thin standard. Historically, doctors and other health professionals have fallen into the trap of equating thinness with health. Larger bodies have — and continue to be — stigmatised as unhealthy. I've personally experienced this, and after years in the health field, I have heard this story repeatedly.
Larger bodies are condemned
People with overweight or obese feel uncomfortable asking for help with their health because their size will be the first source of blame. Blame, guilt, shame.
This has led to the widespread belief that being thin is necessary for, and the example of, health and wellbeing. As if it were this simple… Even though weight loss through dieting has been shown to harm health and sabotage weight loss efforts.
Despite the fact that we are more aware of this cultural obsession, it persists. This fixation is deeply ingrained in society. It's difficult to change deeply held beliefs and societal norms. It will take awareness and time. And we must remember that stakeholders — like the diet and weight loss industry — are financially incentivised to continue promoting thinness as a virtue.
But while society may be slow, you can begin the process of accepting and loving yourself. This matters greatly.
You may also need to be honest about the trauma you've experienced.
Exploring the Link: How Trauma Can Contribute to Weight Gain and Obesity in Women
Research suggests a link between trauma and weight gain or obesity in women. For example, the authors of the study, The Weight of Traumatic Stress, concluded t:
Experience of PTSD [post-traumatic stress disorder] symptoms is associated with an increased risk of becoming overweight or obese, and PTSD symptom onset alters BMI [body mass index] trajectories over time. 
I believe this not to be a surprising finding. I conducted a survey some years ago. Within 24 hours, I received 39 responses answering "yes" to the question, do you believe your weight gain could be related to trauma? The respondent's stories were heartbreaking. Some women knew they may have gained weight and kept it on to protect themselves from attention and future abuse. No wonder it's hard to shed the weight then, right?
Other research bears this out.
Trauma, such as experiencing abuse (including sexual abuse), neglect, or other forms of violence, can significantly impact a person's emotional and physical health and food-related behaviours.
The study, Trauma Exposure and Disordered Eating: A Qualitative Study, concluded that:
First, trauma can be associated with disordered eating, often in relation to negative [mood] and maladaptive thoughts. Second, disordered eating can provide short-term, but not long-term, relief from trauma-related negative [mood]. Third, disordered eating can provide a mechanism to avoid unwanted attention from potential and past perpetrators of trauma.
If this sounds possible to you, please seek professional support. You deserve to be healed. This is the place to start. No dieting, no harsh exercise regimes — no applying a further layer of trauma that may accompany these steps. Self-love must come first.
Research has also found that trauma can change the body's stress response system. And yes, this can contribute to weight gain.
The Hidden Culprit: How Stress Sabotages Your Weight Loss Efforts
Do you feel stressed?
Or might you suffer from ubiquitous long-term tension you're unaware of, rumbling below your conscious awareness?
Do you experience food cravings and reward-driven eating behaviour?
The stress system, which includes the release of hormones such as cortisol and adrenaline, can increase appetite, stimulate a wanton desire for sugary and fatty foods, and lead to overeating. In fact, research shows that higher levels of cortisol, insulin (common in PCOS), and chronic stress are each predictive of future weight gain.
Stress and trauma may also lead to a lack of self-care, which can contribute to weight gain. For example, some people engage in unhealthy coping mechanisms — understandable self-medication to numb pain — including substance and food abuse, which can contribute to weight gain.
Additionally, stress and trauma can lead to a lack of sleep, physical inactivity, and poor nutrition. You guessed it, all risk factors for overweight and obesity.
Of course, as with non-traumatic weight gain, trauma-related overweight and obesity are complex and multifactorial. It's worth noting that everyone's experiences and responses are unique. I don't wish to generalise other than to say that if you have a history of trauma impacting your life, please seek professional help. You deserve to be well. To heal. To live a loved, healthy and happy life.
And with health and wellbeing in mind, let's look at options we can all take to embrace self-love and the healthy body this practice and state of being can bring.
Empowering Your Weight Loss Journey: The Role of Self-Love and Self-Compassion
Self-love and self-compassion can be powerful tools in encouraging and supporting weight loss. Treating yourself with kindness, understanding, and acceptance rather than shame, guilt, and criticism is therapeutic.
It lowers stress which, as we've discussed, contributes to weight gain.
It enables you to forgive yourself for a little stray from your eating plan. Rather than dive into the last supper mentality. You might know the one… "I've had one bowl of chocolate ice cream. I've been so bad. I may as well eat the whole tub and start again tomorrow". (While guilt, shame, and stress bubble in the background)
It means you can become more comfortable in your skin. This paradoxically may aid weight loss. It did for me.
By adopting a self-loving and self-compassionate approach to weight loss, you may overcome negative body image and emotional eating, which are common obstacles to weight loss.
The result is that you're more likely to shed excess body fat and keep it off.
And compassion and kindness are simply a lovelier place to live.
So, what practices may help?
Self-Love and Weight Loss: Practices That May Help
Self-love and weight loss can both be encouraged by practicing tools of self-compassion. This can include approaches like mindfulness, self-forgiveness, and self-kindness.
Mindfulness is the practice of being present in the moment and accepting things as they are. This can help reduce shame and guilt, fear of the future, and rumination about the past.
If you'd like to learn more about mindfulness, read our article, When Life Gives You Lemons: Mindfulness Meditation for PCOS.
Next is self-forgiveness: forgiving oneself for past perceived mistakes or failures.
How can you forgive yourself?
This can be difficult. But before I share some tips, I want to stress something…
You do not need to forgive yourself for being alive.
So often, we, women, apologise for taking up space. Stopping this limited and belittling view of ourselves is the first step to recovery. You deserve to be here!
For other situations, these strategies may help:
Acknowledge your mistake: Recognise and accept that you've erred and take responsibility.
Reflect on the situation: Take time to reflect on the situation, and consider the reasons why you acted as you did.
Learn from the mistake: Consider what you can learn from the experience and how you can prevent similar mistakes in the future.
Practice self-compassion: Be kind and understanding towards yourself, and remind yourself that everyone makes mistakes.
Seek support: Talk to a trusted friend or therapist about your feelings and experiences, and seek their guidance and support.
Practice mindfulness: Use mindfulness techniques to focus on the present moment and let go of regrets about the past.
Surrender feelings of guilt and shame (yes, including about weight): Recognise that guilt and shame are normal feelings, but they do not serve you. Work on letting them go. This may require professional support, and that's okay.
Forgive yourself: Give yourself permission to forgive yourself and move forward from the mistake.
Be patient with yourself as you do.
Self-forgiveness is a form of self-kindness: meeting yourself with kindness and understanding. Treating yourself as the sacred, precious person you are. If this is hard, speak and act with the same care and concern that one would grant a good friend.
And don't be fooled.
Developing self-love and self-compassion can be challenging. You've likely had a lifetime of conditioning telling you "you're not good enough."  It's categorically untrue. You are worthy of deep love by being alive. But it may take time and practice to unweave the neurons fired together in your brain. The ones that keep you treading a similar path with similar thoughts and feelings.
Your birth and existence make self-love your birthright. The journey to it is worthwhile, liberating, and joyous. You deserve it.
Self-love and self-compassion are important foundations for permanent weight loss. They can help to overcome negative body image, shame, and guilt and support weight loss by providing a holistic approach. It's important to remember that weight loss is a complex issue that can't be solved by simply cutting calories or hitting the gym. And it doesn't happen overnight.
By developing self-love and self-compassion, you can create a compassionate, kind, and understanding relationship with yourself. This can ultimately lead to a more successful weight loss journey.
Enjoy the journey!
From PCOS to perfect health, with love,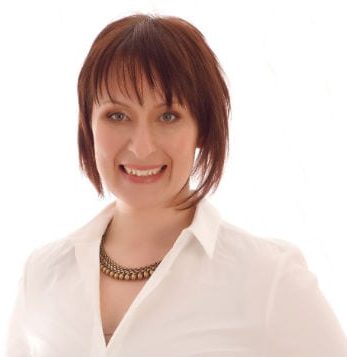 Dr. Rebecca Harwin
The PCOS Expert
Chiropractor & Bestselling Author of
Conquer Your PCOS Naturally
www.ConquerYourPCOSNaturally.com
---
Love to pin? Share the love…