---
The Truth About The Oral Contraceptive Pill ('The Pill') and PCOS
According to the Office on Women's Health, millions of women in America are affected by PCOS. This is also the case around the world. Otherwise known as Polycystic Ovary Syndrome, this condition causes an imbalance in the levels of female sex hormones and other hormones produced in a woman's body. PCOS can cause a gamut of health problems, including:
Weight gain
Excessive levels of androgens, often referred to as male hormones
Cysts on the ovaries
Infertility, particularly due to the lack of ovulation
Pain in the pelvis
Increased growth of hair on body
Thinning hair on the head
An increased risk of sleep apnea
In order to treat this troubling condition, physicians will commonly prescribe the oral contraceptive pill for PCOS, on the theory that it can restore hormonal balance and provide relief for the symptoms that accompany PCOS. However, the US National Library of Medicine notes that few studies have been conducted to support this practice and their results have been inconclusive. On the contrary, other data suggests that the use of oral contraceptive pills for PCOS could actually cause more harm than good.
The Metabolic Risks Associated with the Oral Contraceptive Pill: The Effects on Insulin Resistance
The Journal of Clinical Endocrinology and Metabolism cites complications with insulin resistance as a matter of concern when using oral contraceptives to treat PCOS. While the use of oral contraceptives has proven to assist women in regulating their menstrual bleed and may reduce the risk of endometrial carcinoma, it can have a serious and detrimental impact on women metabolically.
Many studies have made a connection between insulin resistance and PCOS. This infers that the mainstay, common use of the oral contraceptive pill for PCOS treatment, is something we seriously need to rethink. Using the pill for PCOS may aggravate this condition and PCOS signs and symptoms.
When compounded by the use of oral contraceptives over a long period of time, women could actually be at a higher risk of developing type 2 diabetes and cardiovascular disease.
I also can't help but worry about the young, developing girls prescribed the pill early on in their lives to 'help' with period pain. Could the pill be a contributor to the ever increasing prevalence of PCOS?
Oral Contraceptive Pills and Venous Thromboembolism
Deadly venous thromboembolism is one of the greatest risks associated with long-term use of oral contraceptive pills, regardless of whether they are used for women with PCOS or for those who are simply attempting to avoid pregnancy.
According to an in-depth study conducted by researchers from the Department of Emergency Medicine, the potential risk of this life-threatening condition may be even higher with the oral contraceptives that are used today. Women in their child-bearing years are considered to be at the greatest risk.
When deep vein thrombosis occurs, a blood clot is produced as the blood creates clumps in veins hidden deep within the body. These clots are hard to detect and cause a greater threat when they travel through the bloodstream and block the flow of blood to the lungs (a pulmonary embolism) or other vital organs. If not detected and effectively treated, death can result.
A study published in the Canadian Medical Association Journal (3rd Dec 2012) has shown the pill appears to increase the risk of venous thromboembolism in a group of women who are already predisposed to this potentially fatal event – women with PCOS!
Bird et al found a "2-fold increased risk of venous thromboembolism among women with PCOS who were taking combined oral contraceptives and a 1.5-fold increased risk among women with PCOS not taking oral contraceptives."
Oral Contraceptives and an Increase in Oestrogen Dominance
Many women who are suffering from PCOS also struggle with oestrogen dominance, a condition in which the body produces a relative or absolute excess in the female hormone, oestrogen, while lacking the appropriate levels of progesterone to create balance. According to the American Association of Naturopathic Physicians, the use of synthetic oestrogens, such as those found in oral contraceptives, can actually compound the problem. When oestrogen dominance is not treated effectively, women can suffer from endometriosis, fibroid tumors in the uterus, and an increased risk of various forms of cancer.
The Use of Oral Contraceptives and Ovulation
The Mayo Clinic notes that the use of oral contraceptives can stop ovulation completely. While some women actually opt to stop ovulation and menstruation as a matter of choice, this is a serious problem for women who are struggling with the damaging effects of PCOS. Progesterone deficiency is a serious concern, resulting in excessive levels of oestrogen and wreaking havoc on the body. Migraine headaches, tender and lumpy breasts, an increased risk of cancer, clotted and heavy periods, fluid retention and a greater likelihood of having heart disease are all associated with high oestrogen/low levels of progesterone in the body.
Oral Contraceptives: Too Many Negative Consequences
A great deal of data has been collected that suggests oral contraceptive pills, especially when used for extended periods of time, presents health risks for women and particularly those women suffering for PCOS. In addition to venous thromboembolism, some women have been adversely affected by strokes after using birth control pills.
For women who are already dealing with the effects of PCOS, using oral contraceptives may only compound their problems. This conventional medical treatment may or may not reduce symptoms associated with their condition, but the serious repercussions involved with contraceptives may outweigh the benefits for you.
Women may need to seek a second opinion and alternative treatment methods in order to manage their PCOS both safely and effectively. I recommend a more natural approach, one without potentially deadly side effects. This is a powerful, scientifically proven and empowering path. What you will discover will blow your mind… and may just save your life.
From PCOS to perfect health, with love,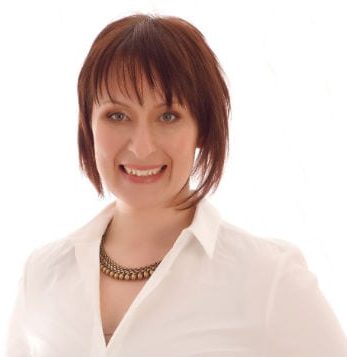 Dr. Rebecca Harwin
The PCOS Expert
Chiropractor & Bestselling Author of
Conquer Your PCOS Naturally
www.ConquerYourPCOSNaturally.com
P.S. This information is crucial! Please feel free to share it by email, Facebook, Twitter, Pinterest… whatever your preferred method of reaching out to others is.